'The Amazing Spider-Man 3 And 4' Announced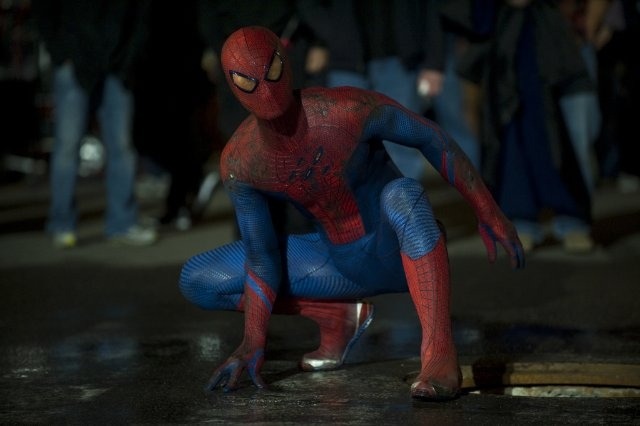 Sony Pictures is currently in production on The Amazing Spider-Man 2, but they've today announced release dates for two more Spider-Man films.
The Amazing Spider-Man 2 will hit theaters on May 2, 2014 (as we've known)
The Amazing Spider-Man 3 will hit theaters on June 10, 2016
The Amazing Spider-Man 4 will hit theaters on May 4, 2018
The fact that Sony is announcing these dates shows an insane confidence in the future of this comic book franchise, and have very likely already mapped out a story roadmap for the series at least through the third film. There have been rumors about an appearance of The Sinister Six in the third movie — a villainous super-group featuring the Lizard, Vulture, Electro, Rhino, and possibly the Green Goblin. That seemed like a lot to set up in time for the third film, but spreading out the story to four films gives Webb much more room to work.
Read the full press release after the jump.
CULVER CITY, Calif., June 17, 2013 – With Sony Pictures Entertainment now in production in New York on The Amazing Spider-Man™ 2, slated for release on May 2, 2014, the studio is planting its flag on two future release dates for one of the most successful franchises in studio history, it was announced today by Jeff Blake, Chairman, Worldwide Marketing and Distribution for Sony Pictures. The next two films in the story of Peter Parker will be released on June 10, 2016, and on May 4, 2018, respectively.Commenting on the announcement, Blake said, "Spider-Man is our most important, most successful, and most beloved franchise, so we're thrilled that we are in a position to lock in these prime release dates over the next five years."The Amazing Spider-Man 2 is directed by Marc Webb from a screenplay by Alex Kurtzman & Roberto Orci & Jeff Pinkner, with a previous draft by James Vanderbilt, and based on the Marvel Comic Book by Stan Lee and Steve Ditko. Avi Arad and Matt Tolmach are the producers. The executive producers are E. Bennett Walsh, Stan Lee, Alex Kurtzman, and Roberto Orci.The Amazing Spider-Man took in over $750 million at the worldwide box office last year.