'Sabotage' Red-Band Trailer: Schwarzenegger's Return To Lean, Mean Action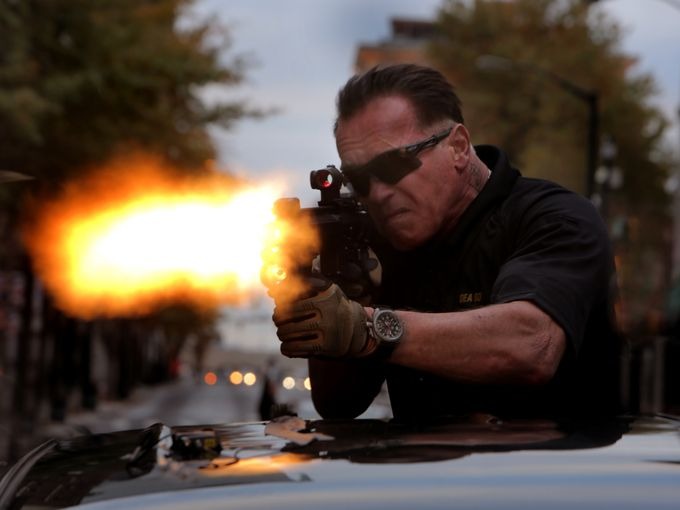 David Ayer (Training Day, End of Watch) and Arnold Schwarzenegger team for Sabotage, which looks like a straight-forward, foul-mouthed, head-shootin' B-movie. Despite the fact that he has been trying to do some acting in his various recent pictures, Schwarzenegger's return to the screen hasn't exactly set the box office on fire. Could this movie, which teams him with a solid supporting cast, be the one? (That cast includes Olivia Williams, Mireille Enos, Sam Worthington, Harold Perrineau, Terrence Howard, Joe Manganiello, Max Martini, and Josh Holloway.)
This long red-band trailer dresses up the film's pretty routine plot (bad-ass DEA agents get in trouble with a cartel, and the law) with a lot of cursing and violence, but thanks to Ayer's touch it works pretty well. Check out the spot, which definitely isn't safe for work, below.
Sabotage opens on March 28.
In "Sabotage", Arnold Schwarzenegger leads an elite DEA task force that takes on the world's deadliest drug cartels. When the team successfully executes a high-stakes raid on a cartel safe house, they think their work is done – until, one-by-one, the team members mysteriously start to be eliminated.  As the body count rises, everyone is a suspect.