James Cameron Regains Terminator Rights In 2019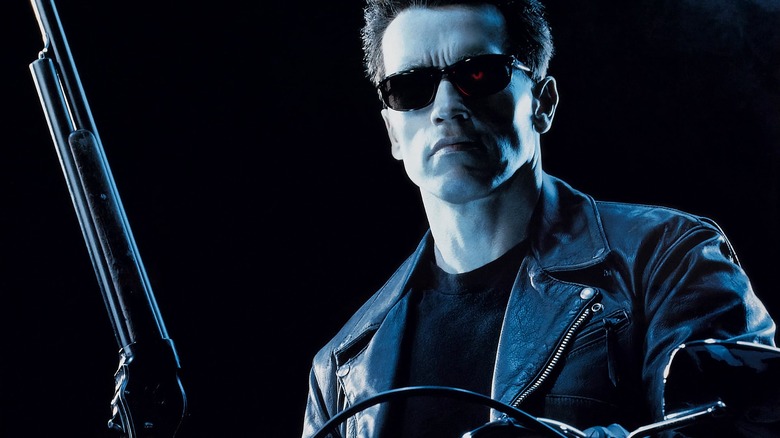 Here's an interesting note about The Terminator. We know that Arnold Schwarzenegger is coming back to the series in a full capacity, and that he's thinking the film is going to shoot early next year. Megan Ellison of Annapurna Pictures is the driving force, having picked up the Terminator rights last year. This makes a real break from her outfit's other films, which range from Lawless to The Master to Spring Breakers.
Turns out Megan Ellison is financing 33% of the new Terminator, and her brother David, of Skydance Productions, is providing another 33%. Paramount is picking up the remaining third, which is part of what got Schwarzenegger back on board for good. (Skydance and Paramount have partnered on films such as Mission: Impossible – Ghost Protocol and Jack Reacher.)
In all the data about this new Terminator installment, there's one glaring bit: the Ellisons may only have the franchise rights until 2019, when they'll revert back to series creator James Cameron.
Deadline says that while the original idea when Ellison picked up the rights was to make three films, there might now only be time for two. Why? Well:
Franchise creator James Cameron — who has stayed on the sidelines since directing the first two classic films — is the beneficiary of changes in copyright law. Basically North American rights to the franchise revert back to him in 2019. That is because the copyright reversion now takes place after 35 years, and The Terminator was made in 1984.
Realistically, is James Cameron likely to do another Terminator movie? Not at all. But he could license the rights back to Ellison and/or Paramount, especially if the new film(s) work well. He could give them to someone else, or just let it be. That's six years away, and a lot can happen in that time.
So at this point, it's merely a thing for fans of the series to think about, since there was never much reason to consider a Cameron/Terminator reunion in the past. No doubt this will lead to some calls for him to make another movie, but with two more Avatar movies and a possible Battle Angel film in the pipeline, Cameron has his next ten years mapped out.