Page 2: Star Wars, Tarantino, Black Hole, Totoro, Game Of Thrones, Star Trek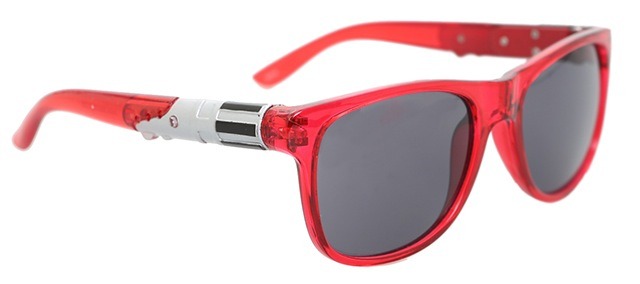 Page 2 is a compilation of stories and news tidbits, which for whatever reason, didn't make the front page of /Film. After the jump we've included 46 different items, fun images, videos, casting tidbits, articles of interest and more. It's like a mystery grab bag of movie web related goodness.
Header Photo: Red 'Star Wars' Lightsaber Sunglasses That Light Up
Someone thought it was a good idea to include me on a list of 10 Pro Bloggers Mastering Instagram.
This in from Jordan Hoffman: "Alex Robinson (comic book author) has started Star Wars Minute – a podcast wherein each episode is all bout 1 minute of run time for Star Wars (starting w/ A New Hope.) Has there been a more insane level of scrutiny? Biblical scholars, maybe."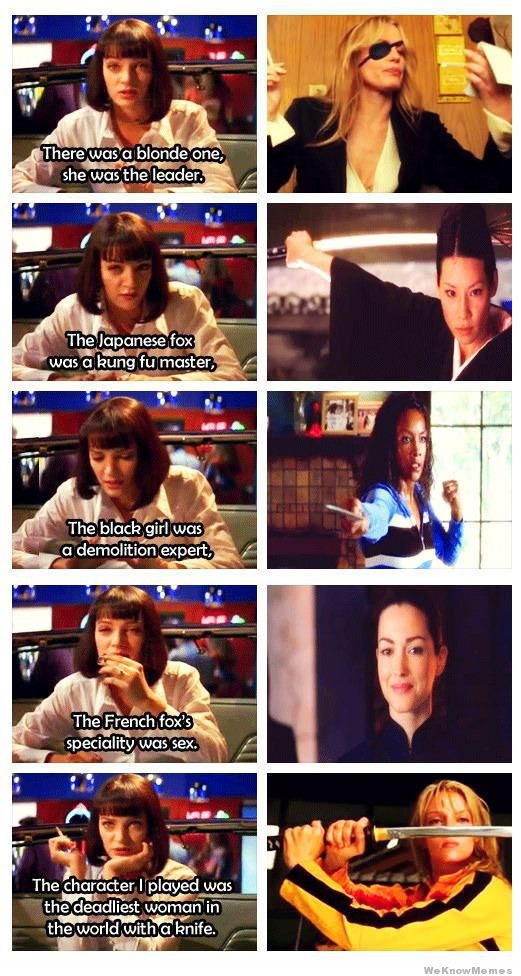 Well played, Tarantino. Well played.
Is That Movie You're Seeing Real or Fake 3D?
How Does One Compose for a Film Adapted from a Play?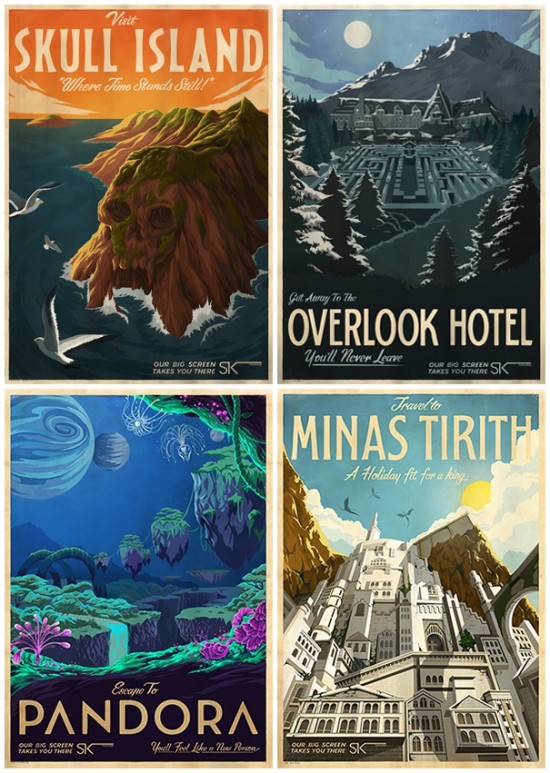 Fictional Movie Locations Depicted as Mid-Century Travel Posters
Love 'The Purge'? Then Go Watch These Classic Home-Invasion Movies
Disney In Depth: The 20 Best Disney Film Scores Of The Past 20 Years (Part 2)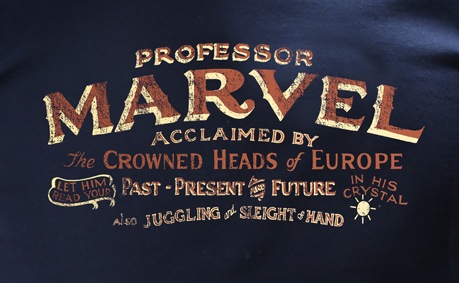 Last Exit's Wizard of Oz t-shirt
MGM Picks Up Chloe Moretz Pic 'If I Stay'
Seinfeld Theme Slowed Down 1200%
U.S. Drone Program Movie In the Works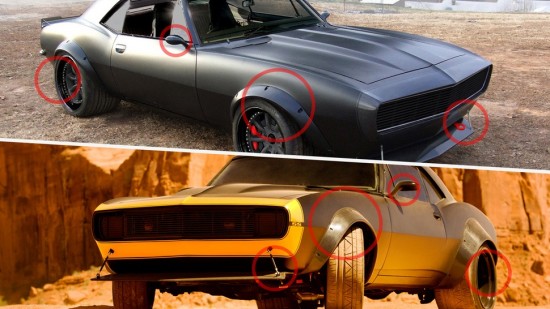 Did Transformers 4 Rip Off This Guy's Design For The New Bumblebee?
Fox 2000 Sets Michael Sucsy For 'Dare Me'; Will Natalie Portman Star?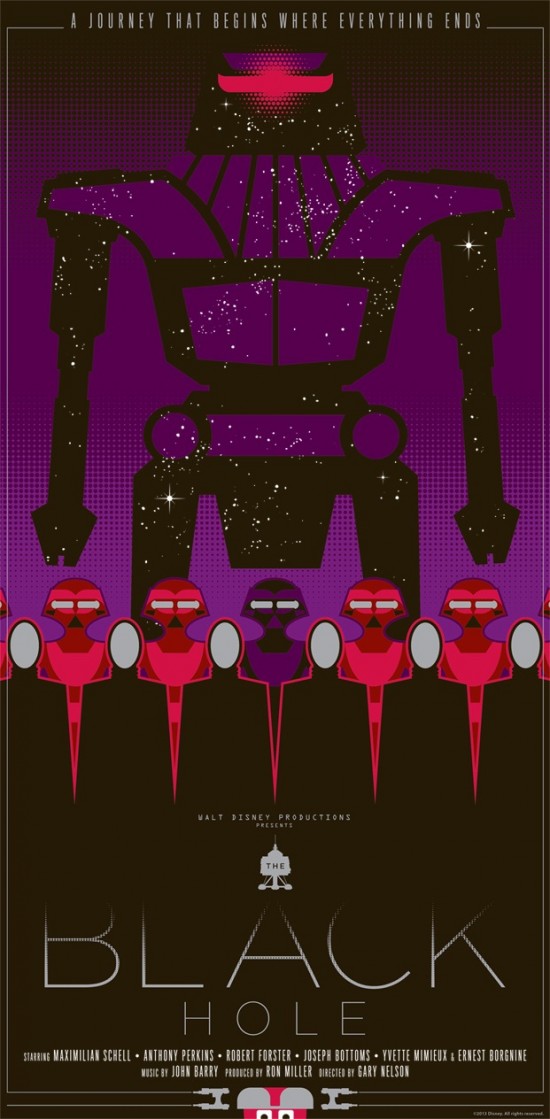 New Silk Screen Print – The Black Hole by Mark Daniels
DreamWorks Bails on Movie About Catholic Priest Sex Scandal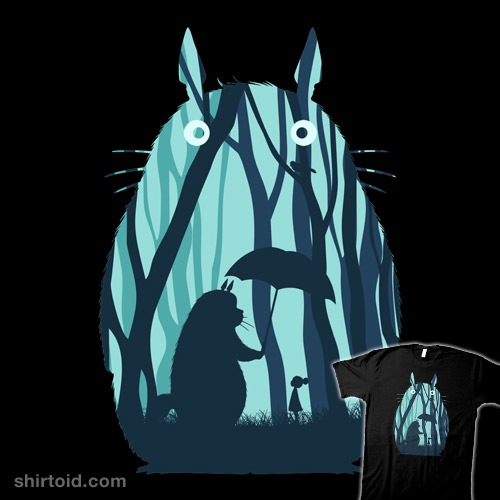 Neighbors Forever t-shirt
Liam Hemsworth Joins Thriller 'Cut Bank'
Watch THE NINTH LEVEL, Two Star Symphony's Eerie Short Horror Film & Music Video
NBCUniversal Rebrands and Redesigns Subscription VOD Service for U.K. and Ireland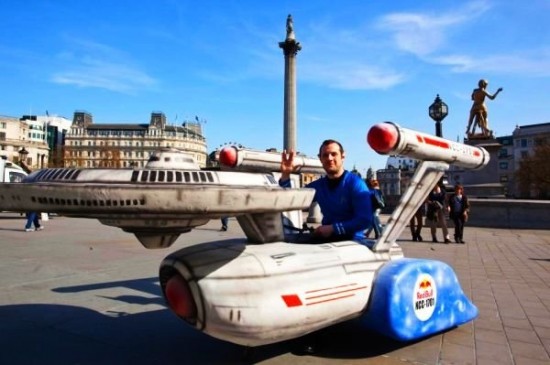 "Star Trek" USS Enterprise Soapbox Racer Warps Past The Competition
Siggraph Keynote Speakers Include 'Up' Director Pete Docter
Game of Thrones Rap Battle
Regal Cinemas Installs Dolby Atmos in Premium Screens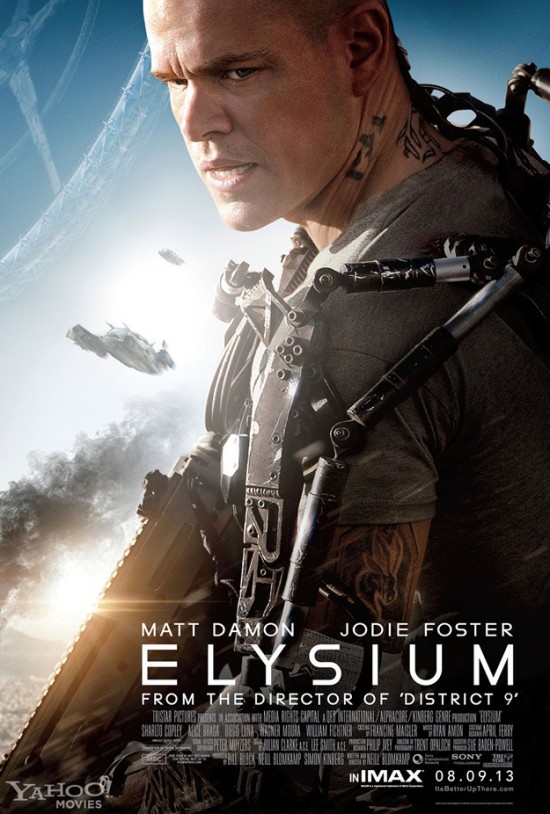 IMAX Poster for Neill Blomkamp's Elysium
17 Actors Who Turned Down Career-Changing, Iconic Roles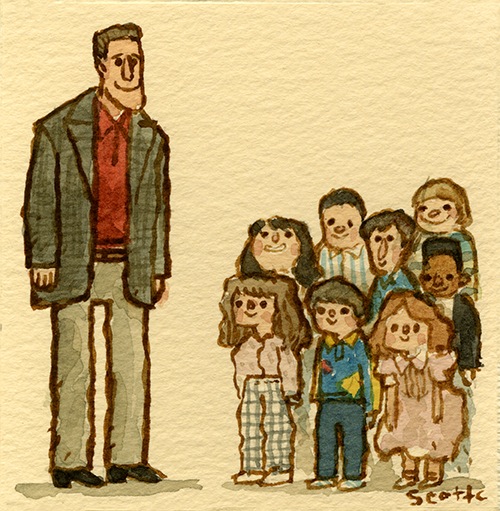 Scott C's great showdown tribute to Kindergarden Cop
10 Actors Who Famously Parodied Themselves Before 'This Is the End'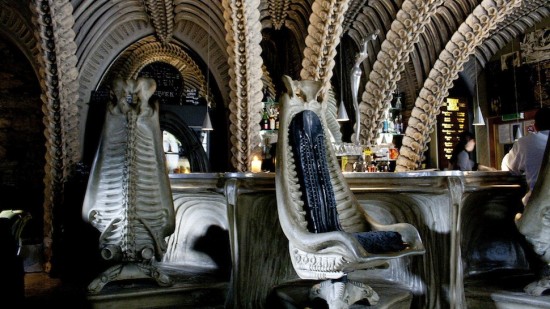 The Greatest Science Fiction-Themed Bars and Restaurants on Earth
Top 10 Star Wars Spacecraft and Cool toy features (with all new vintage toy commercials!)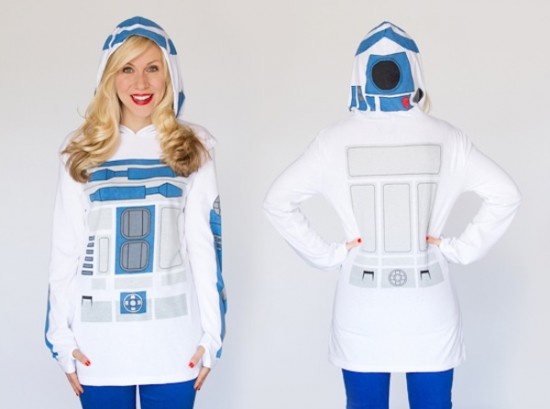 R2-D2 Costume Hoodie From Her Universe
Melissa McCarthy Responds to Rex Reed's 'Identity Thief' Review
Character Therapy: Princess Leia's Daddy Issues [Video]
A Guide to the Film Society of Lincoln Center's Newly-Expanded Free Summer Talks Series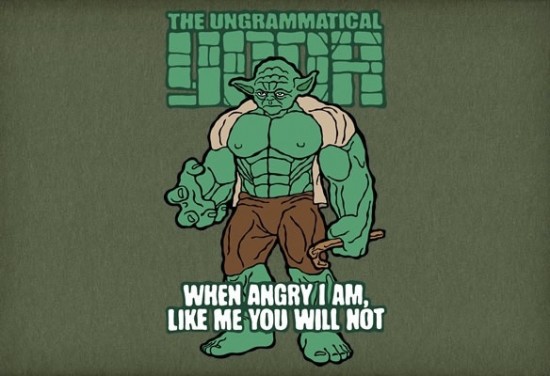 The Ungrammatical Yoda T-Shirt
Dane DeHaan Among Those In The Mix To Lead Angelina Jolie's 'Unbroken'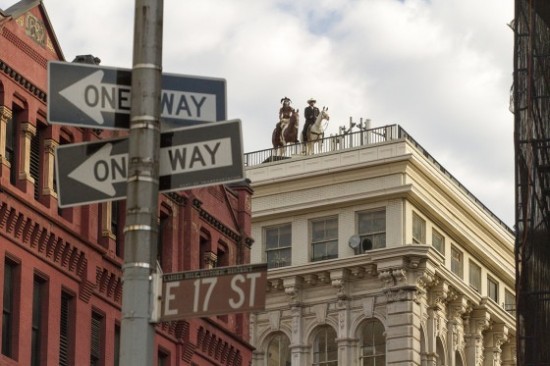 Disney's THE LONE RANGER "Ride for Justice Tour" Kicks Off In New York
The 20 Most Rewatchable Movies Of All Time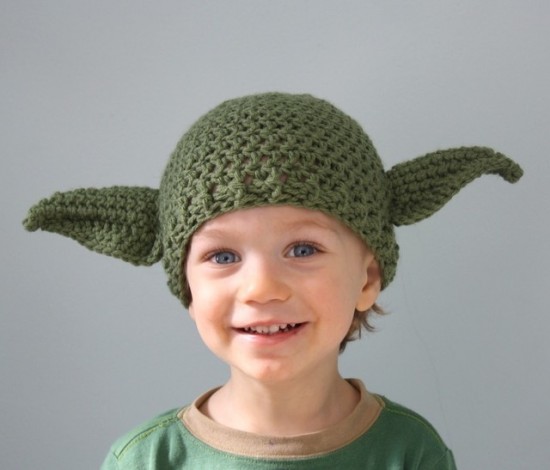 Star Wars-Themed Crocheted Hats, Mittens, and Lightsabers
Film Crit Hulk Smash: HULK VS. SPOILERS AND THE 4 LEVELS OF HOW WE CONSUME ART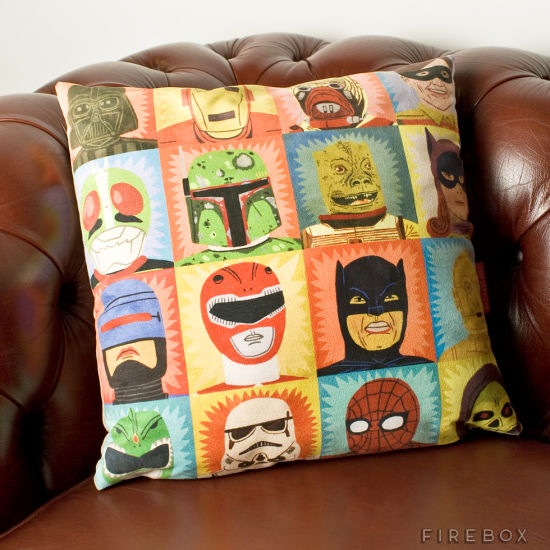 Heroes & Villains Cushion
You're On The Clock, Mister: 20 Great Workplace Comedies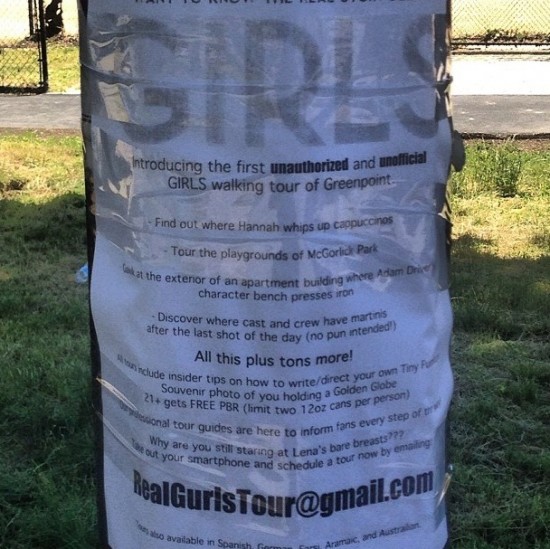 Inevitable Unauthorized 'Girls' Walking Tour Cannot Possibly Be Real, Right?
10 Awesome LEGO Movie Trailers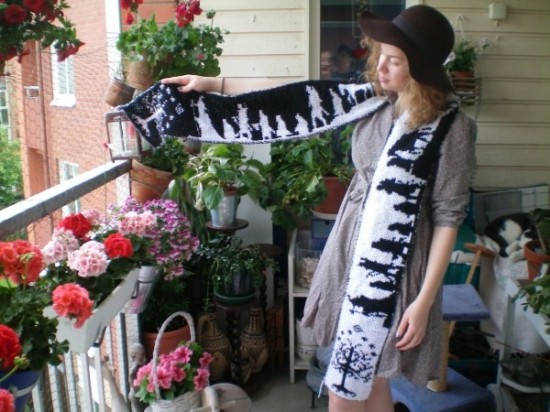 Lord of the Rings Scarf
Kevin Costner Sticks Up for Past Blunders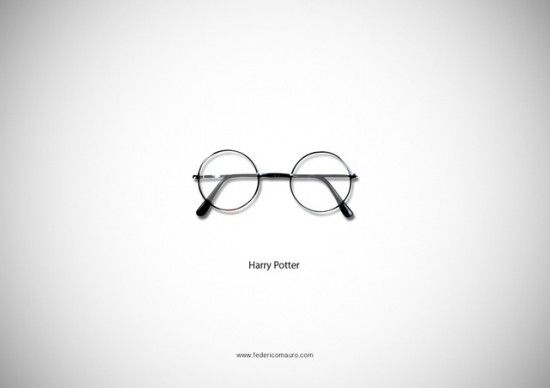 Famous Eyeglasses, The Iconic Eyewear of Celebrities, Historical Figures, & Fictional Characters
Cause For Celebration For Film Critics
Peek at the new 'Lego Star Wars' book
Total Recall: Owen Wilson's Best Movies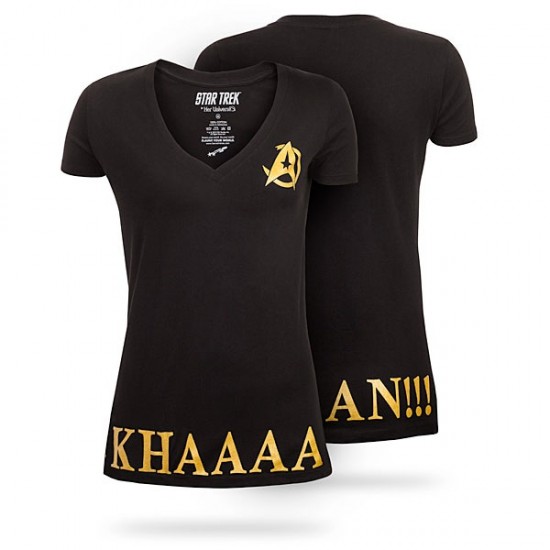 Khaaan! [T-Shirt]
10 Meta Movies That Break The Fourth Wall And Blur Reality & Fiction
What to Eat in a Zombie Apocalypse
Ranked: Sofia Coppola's Films from Worst to Best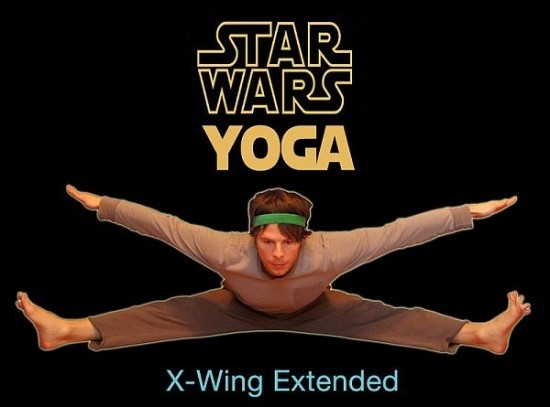 Star Wars Yoga Poses
The 10 Best Saturday Night Live Sketches of the Season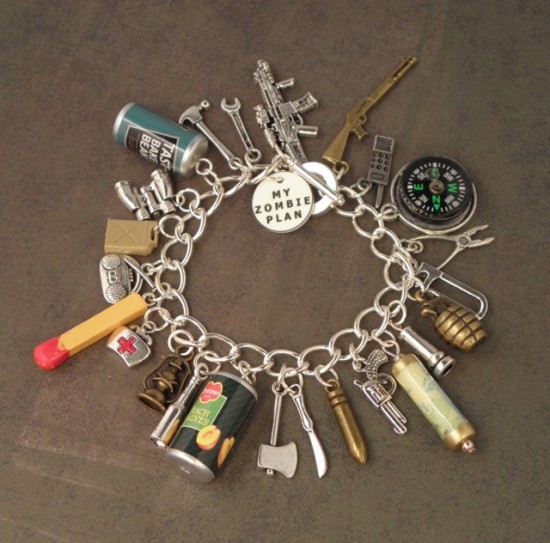 A Charm Bracelet For Survivors of the Zombie Apocalypse
SEE THE CAST OF 'SPACEBALLS' THEN AND NOW
I Don't Even Know, A Hilarious Stop-Motion Video of a Guy Flying on a Broomstick Making Funny Noises
10 unsung heroes who saved Star Wars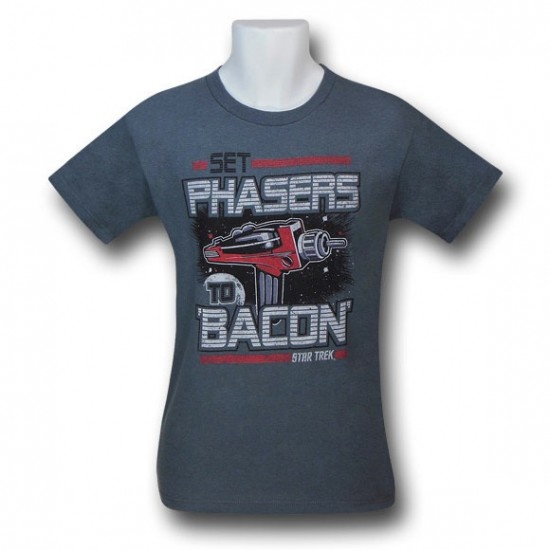 Star Trek Bacon Phasers  T-Shirt
10 Casting Suggestions for the Archie Film
If you have any interesting items that we might've missed that you think should go in /Film's Page 2 – email us!