'Salinger' Trailer: One Of Literature's Most Famous Recluses, Uncovered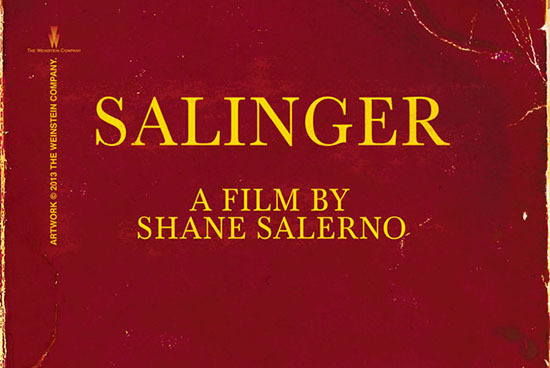 The trailer for Salinger plays like a great thriller, especially with the opening scene establishing the capture of one of very few photographs of reclusive author J.D. Salinger. The man who wrote The Catcher in the Rye withdrew completely from the public eye in the wake of his sensational success. That only enhanced the appeal of the book, and the man, and so the nature of J.D. Salinger has been one of the enduring mysteries of the late 20th century.
Savages screenwriter Shane Salerno, fascinated by Salinger, has worked on this documentary for the past few years, recruiting many recognizable Hollywood types to talk about precisely why many of us are so fascinated with the author. There are some lurid flourishes here meant to draw an audience in — the questions about Salinger's private life, the effect of the war on his character, and his unpublished works, just for starters.
But those are also the long-unanswered questions about the man, and as always with mysterious creators, there's the sense that answers could offer some insight into how he did what he did. Whether this doc really offers answers remains to be seen, but if nothing else it may frame the questions in a new way.
Salinger opens on September 6. Yahoo has the trailer.
SALINGER features interviews with 150 subjects including Salinger's friends, colleagues and members of his inner circle who have never spoken on the record before as well as film footage, photographs and other material that has never been seen. Additionally, Philip Seymour Hoffman, Edward Norton, John Cusack, Danny DeVito, John Guare, Martin Sheen, David Milch, Robert Towne, Tom Wolfe, E.L. Doctorow, Gore Vidal and Pulitzer Prize winners A. Scott Berg and Elizabeth Frank talk about Salinger's influence on their lives, their work and the broader culture. The film is the first work to get beyond the Catcher in the Rye author's meticulously built up wall: his childhood, painstaking work methods, marriages, private world and the secrets he left behind after his death in 2010.