New 'Only God Forgives' Theatrical Trailer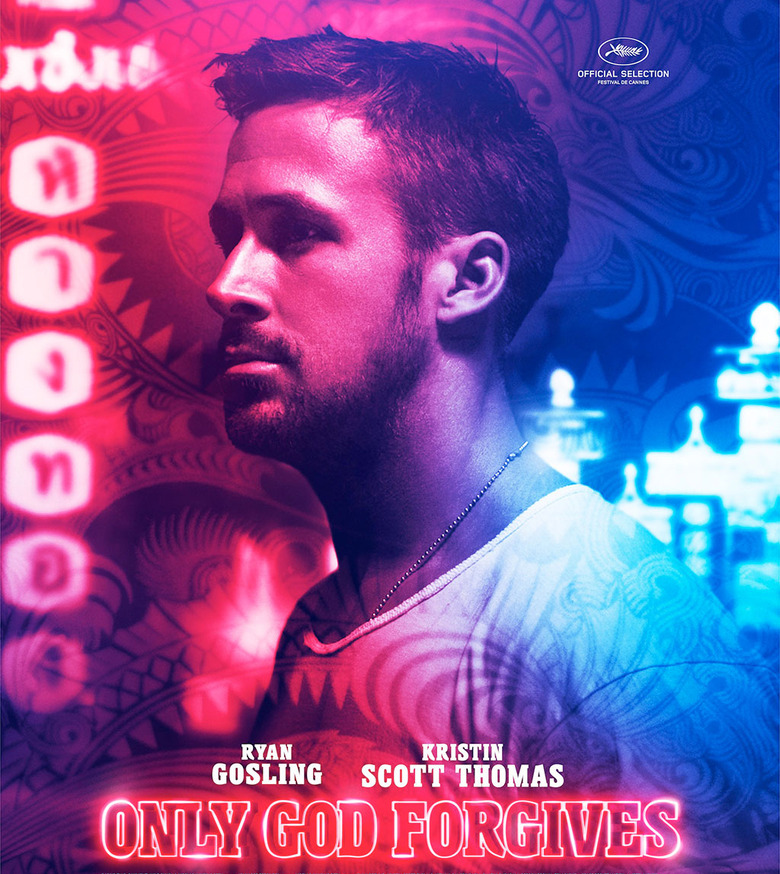 Here's a new theatrical trailer for Nicolas Winding Refn's second collaboration with Ryan Gosling, Only God Forgives. The movie premiered at Cannes last month to decidedly mixed reactions. There were some of the famous Cannes boos (hey, some really great movies get booed at Cannes) and also some big fans of the movie's extra-sylized action and nearly mute protagonist. (That would be Gosling.)
You'll get a chance to form your own opinion soon, as the film has a simultaneous theatrical and VOD release set one month from now. Until then, check out a new trailer below. 
I'm going to present this trailer without comment because, frankly, I'm trying to preserve as much of the chance to see this one cold as I can. The first trailer was enough, and since Austin has screenings next week, I can wait a few more days.
Only God Forgives opens in theaters and VOD on July 19. Yahoo has the trailer. Check out these two character posters, as well.
Julian, a respected figure in the criminal underworld of Bangkok, runs a Thai boxing club and smuggling ring with his brother Billy. Billy is suddenly murdered and their crime lord matriarch, Crystal arrives from London to bring back the body. When Jenna forces Julian to settle the score with his brother's killers, Julian finds himself in the ultimate showdown.