'300: Rise Of An Empire' Trailer: There Will Be Death And Destruction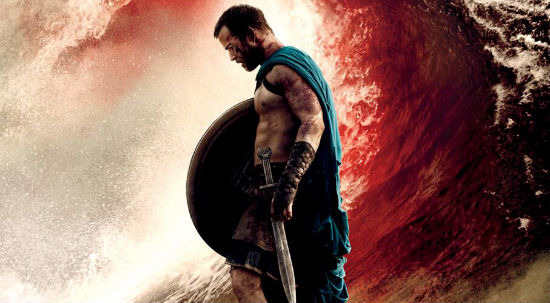 The first trailer for Noam Murro's 300 sequel, 300: Rise Of An Empire, has just been released. If you liked the look, feel and violence of Zack Snyder's original, you're about to get much more of that.
Following Greek general Themistokles (Sullivan Stapleton) as he marches on the Persian armies of Xerxes (Rodrigo Santoro) and his right hand woman, Artemisia (Eva Green), 300: Rise Of An Empire looks big, bloody and pretty damn exciting. See for yourself below.
Thanks to Warner Bros. for the trailer.
I have to admit. After crapping on this movie for months, acting like it's some direct to DVD knock-off, this trailer legitimately got me interested. There's some very impressive visuals here, and while I'm not totally sold on the story/connection to 300, I went from not caring at all to being intrigued to see what Murro, Miller and Snyder have in store for us.
What about you?
Based on Frank Miller's latest graphic novel Xerxes, and told in the breathtaking visual style of the blockbuster "300," this new chapter of the epic saga takes the action to a fresh battlefield—on the sea—as Greek general Themistokles attempts to unite all of Greece by leading the charge that will change the course of the war.
"300: Rise of an Empire" pits Themistokles against the massive invading Persian forces led by mortal-turned-god Xerxes, and Artemisia, vengeful commander of the Persian navy.