'Big Star: Nothing Can Hurt Me' Trailer: The Story Of The Best Band You Probably Haven't Heard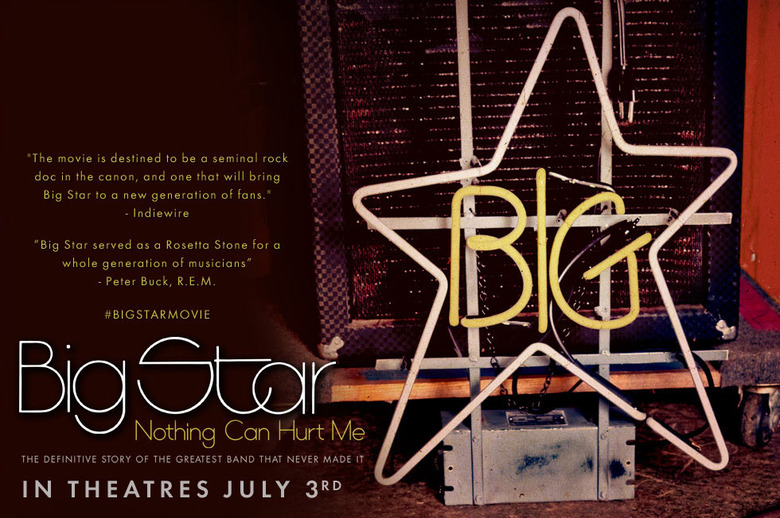 It's almost a crime that most people only know the music of Big Star through the theme song for That '70s Show. Many viewers probably never realized the song is a re-recording of 'In the Street' from Big Star's first album '#1 Record.' (The show initially used a cover of the song by Todd Griffin, but for seven of the eight seasons opened with a cover by Cheap Trick.)
That first album by Big Star is, in a word, glorious. Songwriters Alex Chilton and Chris Bell, who as teens saw the Beatles perform in Memphis, wrote the album in a back and forth fashion that honed the twelve tracks into brilliant pop gems. The record was never distributed well, and so despite widespread acclaim, it became one of those artifacts that music enthusiasts revere and the public at large missed. The band (without Bell) made two more albums, both of which are also excellent, but they never really made it.
Some of those enthusiasts are now in the position to make films, and so we have the doc Big Star: Nothing Can Hurt Me. The film charts the formation of the band, and its fate as a near-obscurity, with a redeptive final chapter that has taken almost 20 years to play out as more and more people finally hear the record that everyone should have had in 1972.
Here are a few more songs from that first album:
Big Star: Nothing Can Hurt Me opens on July 3 in theaters on on VOD. Apple has the trailer.
BIG STAR: NOTHING CAN HURT ME is a feature-length documentary about legendary Memphis band Big Star. While mainstream success eluded them, Big Star's three albums have become critically lauded touchstones of the rock music canon. A seminal band in the history of alternative music, Big Star has been cited as an influence by artists including REM, The Replacements, Belle & Sebastian, Elliot Smith and Flaming Lips, to name just a few. With never-before-seen footage and photos of the band, in-depth interviews and a rousing musical tribute by the bands they inspired, BIG STAR: NOTHING CAN HURT ME is a story of artistic and musical salvation.