David Goyer Reportedly Writing 'Justice League'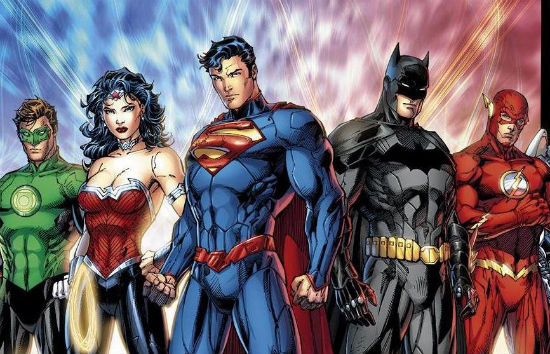 Along with the news that Man of Steel writer David Goyer will be writing the sequel, Man of Steel 2, comes the news he's also likely to pen a new script for Justice League. Deadline mentioned Goyer's deal for Man of Steel 2 included the superhero team-up film, and at the Man of Steel premiere in New York he reportedly confirmed he is indeed writing Justice League.
The Deadline story says the following:
Goyers' deal is part of a huge 3-picture deal he signed at Warners Bros for Man Of Steel, the sequel, and Justice League with Superman.
Next, Kelvin from Latino Review tweeted the following from the Man of Steel premiere:
Did I just hear Goyer say "JLA" is coming and he's doing it??? What?? He also said he putting The Avengers on alert...MOS Premiere.

— LRM Online (Latino Review Media) (@LRM_Exclusive) June 11, 2013
And added "By doing it, Goyer will write it not direct it."
Then Cosmic Book Movie quoted him saying this on the red carpet:
They've got a little kryptonite pellet embedded in my heart and if I say anything it will explode, but I would be a very rich man for all the times I was asked that question. It all depends on how the [Man of Steel] does. I would love to see a Justice League film, absolutely. Put the Avengers on notice.
Will Beall was hired last Summer to write a script for Justice League, but that script was rumored to be scrapped a few months back. This news makes that seem likely.
We'll likely know more for sure after Man of Steel opens, and once we get to San Diego Comic-Con, but if this is all true, do you think Goyer is the man for the job?