'Dumb And Dumber To' Dropped By Warner Bros.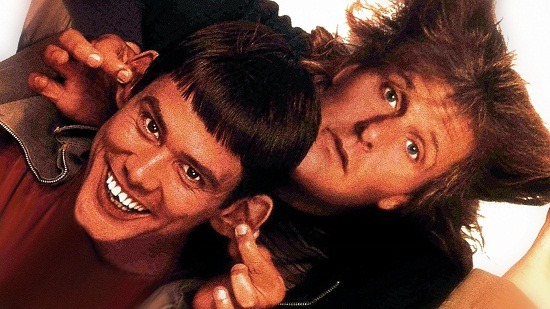 Just when you thought Dumb and Dumber To was almost here, turns out it's going to have to go and totally redeem itself. The Peter and Bobby Farrelly-directed sequel, which would have brought stars Jim Carrey and Jeff Daniels back to the roles they originated in the 1994 Dumb and Dumber, has reportedly been dropped by Warner Bros. It will now be shopped around to other suitors.
The Hollywood Reporter broke this news, citing the following:
Sources say the studio sees only limited upside in a follow-up and is unwilling to give it the greenlight, despite a budget in the low $30 million range. (The decision comes in the wake of the poor March performance of The Incredible Burt Wonderstone, the Steve Carrel-Steve Buscemi comedy that had Carrey as a featured co-star. That movie also cost in the $30 million range but grossed only $22 million domestically.)
So let's get this straight. They've got no food, no jobs, their PETS' HEADS ARE FALLING OFF. Okay, I'll stop.
That a sequel to the massive 1994 hit with two major stars was seen as having only "limited upside" is both surprising and potentially damming. It likely means either the script was nowhere near where it needed to be or its stars were looking for a piece of the pie that was too large for the studio's liking.
It's been a long time since a live-action Carrey had a major hit but the name still holds some weight. Plus, Daniels has had his star rise thanks to The Newsroom. We'll keep an eye out for further news of this project without a home. Odds are, someone will scoop it up.
UPDATE: Deadline reports Red Granite could pick up the project, which takes the characters on a road trip once again.