Tom Hanks And Tom Tykwer Reunite To Adapt Dave Eggers Novel 'A Hologram For The King'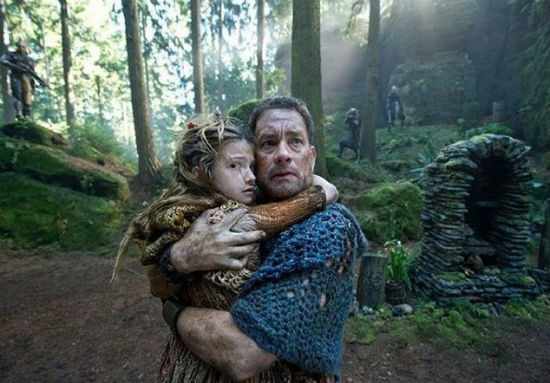 Some of the Cloud Atlas team is coming back together for another literary adaptation. Tom Hanks and Tom Tykwer are teaming up to adapt A Hologram for the King by Dave Eggers. Hanks and his company Playtone will produce, and Hanks will star, while Tykwer will produce and direct. (Presumably he could do the film's music, as well.)
The book, which the New York Times called "a globalized Death of a Salesman,"  follows a struggling American businessman who attempts to mount a plan for personal and financial salvation in a Saudi Arabian city.
Variety reports that "X Filme Creative Pool producers Stefan Arndt, Uwe Schott and Tykwer are teaming up with Hanks and Gary Goetzman from Playtone" for the project. There is no other talent mentioned; we do understand that Tykwer also scripted.
Here's a description of the novel:
In a rising Saudi Arabian city, far from weary, recession-scarred America, a struggling businessman named Alan Clay pursues a last-ditch attempt to stave off foreclosure, pay his daughter's college tuition, and finally do something great. In A Hologram for the King, Dave Eggers takes us around the world to show how one man fights to hold himself and his splintering family together.
This Philadelphia Inquirer review might make the nature of the book more clear:
The book is emblematic of what Eggers sees as wrong in America today: the collapse of homegrown industry, the outsourcing of labor, a loss of confidence, soured ideals. . . . But [it] isn't a bummer—or if it is, it's a bummer beautifully enlivened by oddball encounters and oddball characters, by stranger-in-a-strange-land episodes.