Jerry Bruckheimer Still Working On 'Top Gun 2', Hopes For 'Lone Ranger 2'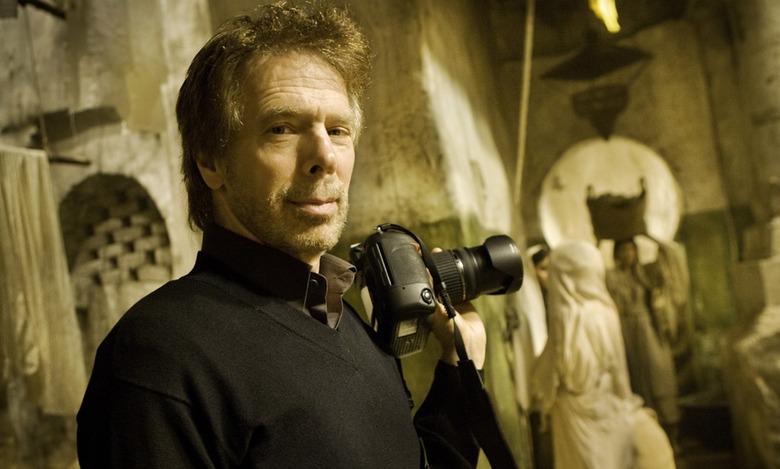 Top Gun 2 was put on hold last year following the tragic death of director Tony Scott, but now the project is slowly but surely getting back on track. "For 30 years we've been trying to make a sequel and we're not going to stop," producer Jerry Bruckheimer said at this weekend's Produced By conference.
But before that, he'll be ushering this summer's The Lone Ranger into theaters. And while he's got high hopes that the Gore Verbinski-directed Western will eventually yield a sequel as well, it'll first have to prove its worth to moviegoers against some tough summer competition. "It's always up to the audience," he said. Hit the jump to read further comments from Bruckheimer on Top Gun 2 and The Lone Ranger.
We still want to do it with Tom [Cruise] and Paramount are still interested in making it. What Tom tells me is that no matter where he goes in the world, people refer to him as Maverick. It's something he is excited about so as long as he keeps his enthusiasm hopefully we'll get it made.
The fact that we've heard so little about Top Gun 2 since Paramount pumped the brakes last year suggests that progress is still moving pretty slowly. Even so, that's better than nothing (or worse, I guess, if you're dreading the project). When we last left off, Scott was attached to direct, Bruckheimer to produce, and Tom Cruise to star. Peter Craig and Christopher McQuarrie were among the folks who'd worked on the script.
As for The Lone Ranger, although it's clear that the filmmakers and studio are eager to see it blossom into a franchise, Bruckheimer emphasized that only moviegoers could make the movie successful enough to earn a follow-up. "If the audience likes the movie then Disney will come to me and we'll make another or it will be a one-off," he said.
That could prove tough when the upcoming schedule seems jam-packed with blockbusters. "It's very hard this summer," he said. "This summer everyone is cannibalizing the audience."
The Lone Ranger opens July 3.