Rumor: Rory Kinnear Offered Role As Twelfth 'Doctor Who'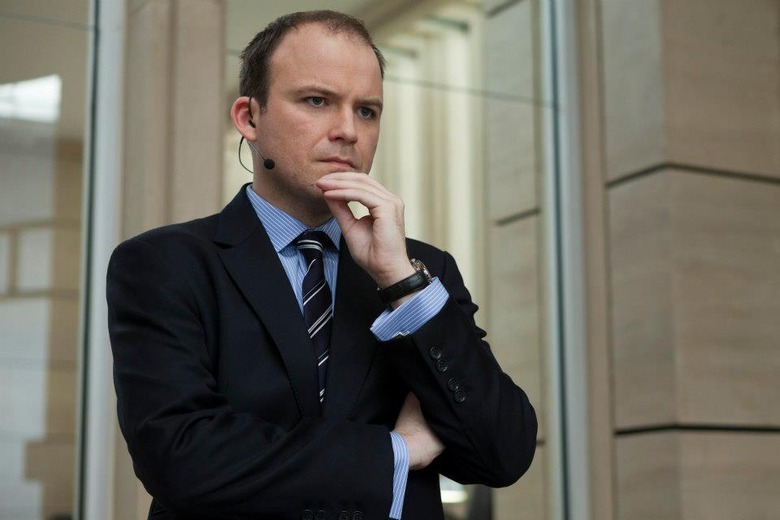 There's been a lot of talk about Doctor Who in the past week. The eleventh actor to play the title role, Matt Smith, announced that he would be leaving the show after this year's upcoming Christmas Special. Smith is the third actor to play the Doctor since the show was revived by the BBC in 2005. Christopher Eccleston played the Doctor for revival's first season; he was followed by David Tennant. Eccleston was well-established before taking the role, while both Tennant and Smith found the Doctor to be a career-making gig.
But who'll follow Smith? Hopes have been aired that a female or black actor would become the next incarnation of the time lord. Now, however, it looks like the BBC might stick to tradition. The Guardian reports that Rory Kinnear, recently seen in Skyfall, has been offered the role. 
The Guardian passes on word from an unnamed source that "He has been offered the part and we are waiting to hear if he will accept. He is the perfect choice." The UK press is notorious for jumping the gun with casting ideas, but The Guardian usually isn't part of that rumor mill pack.
Kinnear has been pegged as a likely choice for a couple months, and says he's never actually watched the show. "I think I'm being used as a decoy on that front," he admitted, when asked about the job in April. "It's the first I've heard." He continues to deny the rumor.
The actor has appeared in Quantum of Solace and Skyfall, and has quite a good stage resume, as well as a hefty collection of TV roles. The Tennant and Smith runs of Doctor Who elevated the show from British institution to global success, and the show would be Kinnear's biggest gig if he does get the role.