J.J. Abrams Says He Wants To Honor 'Star Wars;' Might Shoot Early 2014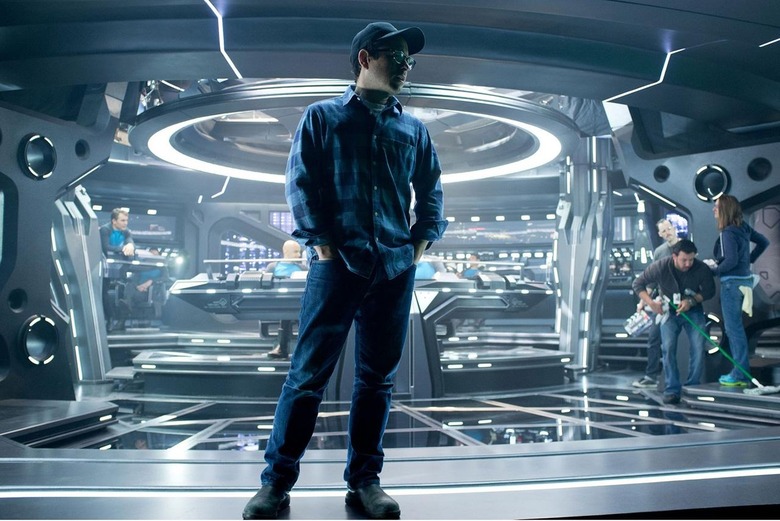 The streak of J.J. Abrams talking about Star Wars, but not really talking about Star Wars continued this weekend. Abrams was at the Produced By Conference in Los Angeles, discussing his career when the topic of his next film, Star Wars Episode VII, was breached. He revealed he'll be moving to London in late 2013 to likely start production in early 2014. In addition, he talked about his number one goal with the film, which is to "honor" the franchise but not "revere" it. Read his quotes below.
Deadline reported from the conference, where Abrams said the following:
I think that the thing is so big and so massive to so many people that the key to moving forward is honoring but not revering what went before.
The difference between "honor" and "reverence" is definitely a grey area. It seems like, in this context, what Abrams is saying is he wants to pay tribute to what made the original films great, use their conventions, but not be so bogged down as to not tell a good story. He doesn't want to feel obligated to include things just to provide a fan service.
Abrams also talked timeline, saying "Most likely we are going to be moving to London at the end of the year for the Star Wars movie." That suggests production would begin early in 2014, giving plenty of time to hit that Summer 2015 release. Shooting there wasn't his choice though. Abrams hoped it could happen in Los Angeles, but he said Disney committed to London before he signed on.
When asked about plot points, such as if the film would borrow from previous material, Abrams said "No comment." If Abrams is moving to London later this year, though, you'd have to think his casting would be happening sooner rather than later. And once cast members are announced, we can begin to speculate as to their roles and plot points. In the words of Cameron Crowe, "It's all happening."