'Star Wars' Producer To Adapt Sci-Fi Short Film 'R'Ha'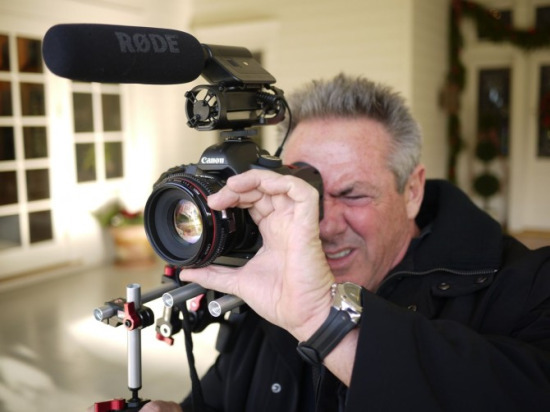 Rick McCallum was the face of Star Wars for almost two decades. He was the lead producer on the Special Editions, the Prequel Trilogy and, unlike George Lucas, was the guy talking about the films in public. Now, the former Lucasfilm employee will shepherd a totally new vision in sci-fi: R'Ha.
R'Ha is based on a short film of the same directed by Kaleb Lechowski, who is attached to direct the feature. While the short centers on an interrogation between a non-human alien and an enemy machine (think Goro from Mortal Kombat vs. a sentinel from The Matrix), the feature will expand on the central idea of the R'Ha race defending their solar system from invasion. There are no humans in the film.
Matthew Graham, co-creator of the original Life on Mars and writer on the shelved Star Wars TV show, is penning the screenplay. Read more, and watch the original short, below.
The Hollywood Reporter broke the news of the story, and talked to McCallum about the project:
What inspires me and our team is that there are no humans whatsoever in the film, and yet Kaleb has come up with a world that is so engaging and so alive and so real that it really is very different from anything else I have seen in the sci-fi world....We want to make it as a European film, using VFX facilities from all over Central and Eastern Europe and Asia, and do it for a price that not only allows Kaleb total control of his unique vision, but is incomprehensible in the big-budget VFX world that we now live in!
Low-budget, high-concept sci-fi by a man who has worked with some of the best in the business? Color me intrigued. Here's Lechowski's original short film.
If you were adapting that into a feature, you'd imagine the above interrogation would be the beginning of act two, where the machines out think the R'Ha, almost finish the genocide, then act three is our lead character getting ultimate revenge. While the short is a little derivative in its ideas, I did enjoy it and look forward to seeing what other worlds Lechowski and McCallum can build together.
What are your thoughts on the feature film of R'Ha?