WTF: Dolph Lundgren Recreates Famous Movies In Game Show 'Race To The Scene'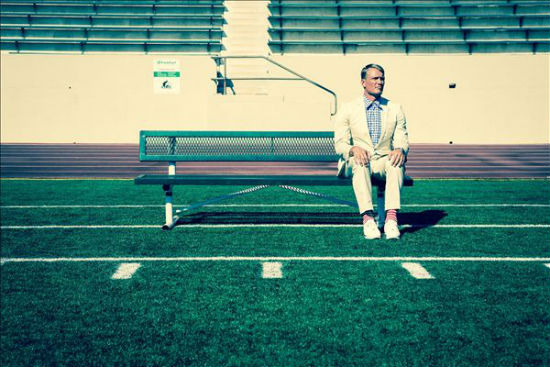 It's a slow news day, and this caught my eye during lunch. I saw Dolph Lundgren, star of Universal Soldier, Rocky IV and The Expendables, as the host of a game show. But not just any game show. This game show recreates famous movie scenes so that fans can experience them, and compete for prizes while doing so. Many of the scenes are recreated in the same places famous filmmakers like Robert Zemeckis, James Cameron, Quentin Tarantino and Steven Spielberg originally used to create them. The show is called Race To the Scene and it premieres tonight. How the heck am I just hearing about this?
Now I have not yet seen the show, but the combination of Lundgren and movie scenes got me instantly intrigued and my DVR has been set. The show premieres tonight, June 6, at 9 p.m. EST on the Reelz Channel. Check out the trailer below.
Here's the trailer for Race To the Scene. The first episode features scenes from Forrest Gump and Independence Day. The second is Terminator 2 and Rush Hour. Later in the season, you'll see Pulp Fiction, E.T., Back to the Future, Bridesmaids and more.
Odds are this show is going to stink. It's on Reelz Channel, a channel many of us probably don't even have, and the trailer has a decidedly unappealing, wacky tone. But the concept is fantastic and just nerdy enough that I figured it was worth a mention. For additional information, visit the official site, which has air times, photos and more.
Had you heard about this show before? It looks and sounds pretty intriguing, does it not?