Denzel Washington Attached To Dystopian Thriller 'Shovel Ready'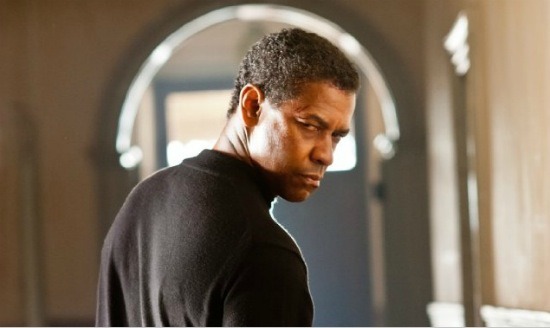 Briefly: Having Denzel Washington attached to star in the movie version of your yet to be published first novel isn't a bad place to be. The actor could end up starring in Shovel Ready, a sci-fi thriller based on the forthcoming 2014 novel by Adam Sternbergh, who is culture editor at the New York Times Magazine.
There might be a similarity to Man on Fire; while the book takes place in a dystopian sci-fi future, it centers on "a garbageman-turned-hitman who opts to protect a young woman instead of killing her." (Deadline also says part of the background includes people using "a virtual reality program to escape the catastrophic destruction of New York City." So is there a little Virtuosity in this, too?) Regardless, there's obviously some good potential here. And details on the book are pretty thin, since it doesn't drop for six months, so there could well be a lot to separate it from the aforementioned Denzel films.