'Stranded' Trailer: An Alien Threat Menaces Christian Slater In Space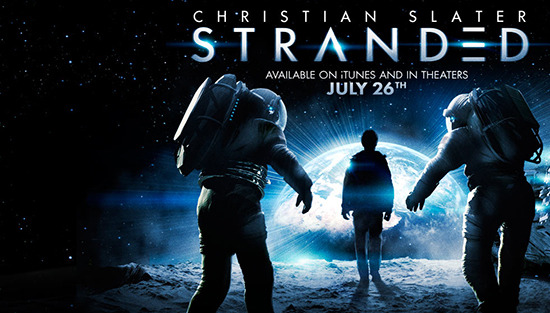 There was a point when Christian Slater's presence in a film was fairly commanding, but his image has been diluted to the point where the best thing we can expect out of a Christian Slater movie is passable entertainment. But this trailer for Stranded, a low-budget horror-thriller set on a space station with Slater as the commanding officer, looks more promising than most. It's a mashup of recognizable tropes and ideas — a little Solaris, a lot of Alien, a bit of Dead Space, and likely quite a few other things — but the trailer raises hackles and has more than a couple creepy moments.
Roger Christian — yes, the same Roger Christian credited with directing Battlefield Earth — is in the director's chair, and Brendan Fehr, Amy Matysio, and Michael Therriault also appear. The real star, however, could well be the sense of foreboding, and whatever effects have been brought to bear in order to bring the film to life.
Stranded opens on July 26. Apple has the trailer.
When the isolated U.S. military moonbase is bombarded by a rogue meteor storm, Colonel Gerard Brauchman (Christian Slater) and his small crew are cut off from Earth with their life support failing. Before long, the crew discovers the meteors harbored alien spores...and they're replicating. Now a vicious, shape-shifting predatory life form is loose inside the crippled facility, picking off victims one by one. Locked in a desperate fight for survival, Brauchman and the terrified remaining astronauts have one final mission...keep the creature from escaping the moon and finding a new food supply on Earth.