'The Family' Trailer: Luc Besson And The Mobsters Who Couldn't Change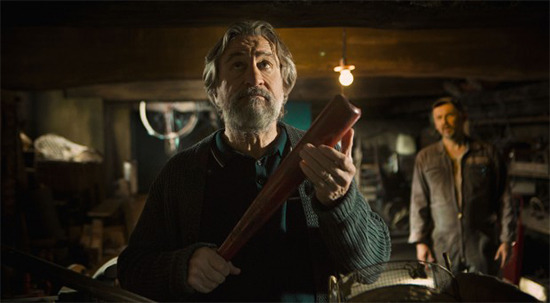 Luc Besson's The Family (once called Malativa) seems like a fun amalgamation of well-known film ideas, as Robert de Niro and Michelle Pfeiffer play the two heads of a former mob family that has gone into witness protection in France. Despite the helpful guidance of Tommy Lee Jones, things don't go so well, thanks to a comically toxic combination of elements: the family's inability to change, and the attentions of a clean-up crew that wants to silence them.
The trailer is below, and you'll see some Coppola, Demme, and Scorsese in this footage. (It even opens with a Rolling Stones song — maybe the best Stones song, actually — but Scorsese did serve as a consultant and exec producer who worked on the edit.) There's also a good bit of Besson's trademark energy, and along with the cast looking engaged that makes the whole thing worth a look.
The Family arrives on September 20th. Here's the poster and synopsis; Yahoo provides all the materials.
A mafia boss and his family are relocated to a sleepy town in France under the witness protection program after snitching on the mob. Despite the best efforts of Agent Stansfield to keep them in line, Fred Manzoni, his wife Maggie and their children Belle and Warren can't help but revert to old habits and blow their cover by handling their problems the "family" way, enabling their former mafia cronies to track them down.