Cool Stuff: Artistic Posters For 'The Kings Of Summer'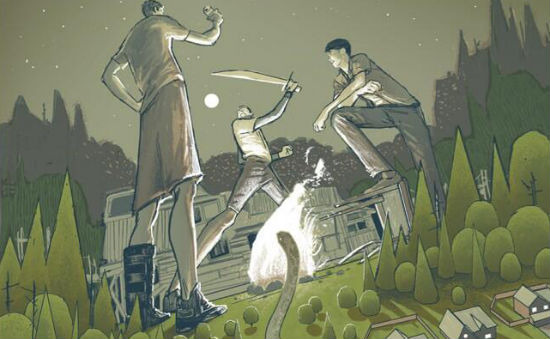 Audiences love a good coming of age story, and Jordan Vogt-Roberts' film The Kings of Summer is a great one. It tells the story of three boys (Nick Robinson, Gabriel Basso, Moises Aries) who decide to run away from home and build their own house in the woods. The Sundance hit opens in New York and Los Angeles May 31, will expand from there and you should certainly seek it out. We've got a review of it here, one trailer here, and even an interview with co-star Nick Offerman here.
Several posters have spun the tone of the film into cool, variant images. Check out three below.
Here are two posters, one by Rich Kelly (revaled by Vogt-Roberts) and another by Adam Schickling (revealed by AICN). The director promises more in the future.
Then, ThingLink did this cool interactive piece that doubles as a poster.
There's no word if any of these will actually be printed, but we'll keep an eye on it if they do.
Are you going to catch Kings of Summer this weekend?