'Green Lantern' Screenwriter To Rewrite 'Blade Runner' Sequel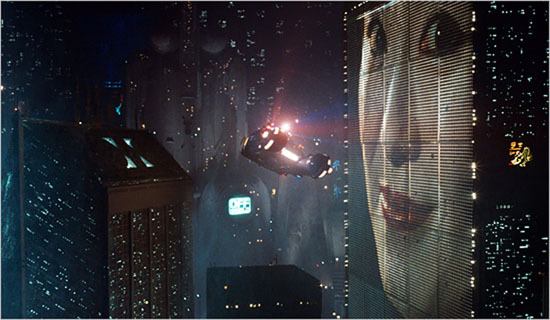 The notion of a Blade Runner sequel wasn't something a lot of sci-fi fans wanted to think about even before Ridley Scott made Prometheus. And now that we have that semi-prequel to Alien to take into account, it seems more than ever that Blade Runner might be better left alone.
The new film is happening, however, based on a first draft by Blade Runner writer Hampton Fancher. So let's try to look on the bright side, shall we? How about considering what the newly announced rewrite screenwriter might bring to the table? Michael Green has been hired to script, and since he's one of the credited writers on Green Lantern... oh, crap. 
The Wrap gets to announce that Green will script, and that the film "will be set some years after the conclusion of the influential first film." A press release soon confirmed those two details.
It's difficult to know how much to read into Green's influence on Green Lantern. There are other credited writers, and on a film like that plenty of participants can affect the outcome. In all fairness, Green Lantern was not good, but that doesn't mean that his contributions weren't good. My understanding is that Green was part of that project early on, so it's possible that the finished film bears little resemblance to his work.
Green has also scripted the Flash film that Warner Bros. has been slowly developing, and co-wrote the Moses movie Gods and Kings that Steven Spielberg was once attached to direct. He's also got a lot of time logged in television, with credits on The River, Everwood, Heroes, Smallville, and other shows.
We know that Ridley Scott has wanted to recruit Harrison Ford to reprise his role of Rick Deckard in the new film. Beyond that and the details here, we know little about the new Blade Runner project. We do know it won't be Scott's next film.
Scott finished The Counselor, scripted by Cormac McCarthy, earlier this year, and he's producing Child 44. He also has his own Moses picture, Exodus, slated to release in December 2014, which means that is almost certainly next to shoot. Is that also how Michael Green came to his attention? Seems likely.