Whoopi Goldberg's 'Teenage Mutant Ninja Turtles' Role Revealed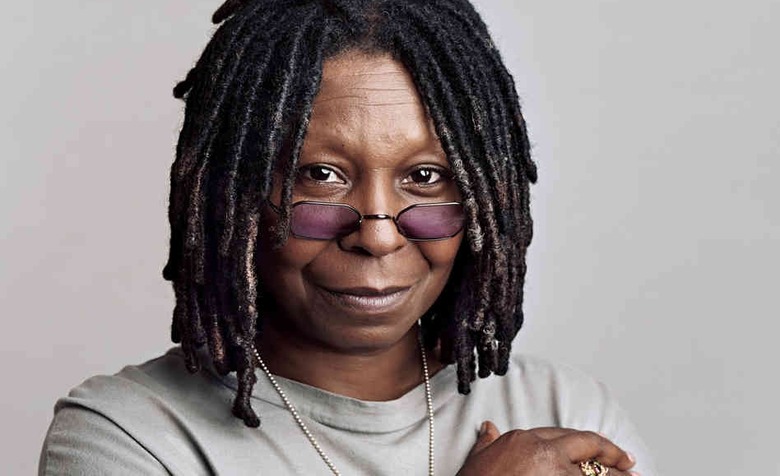 One of the more interesting aspects of Jonathan Liebesman's Teenage Mutant Ninja Turtles has been the rather eclectic casting. Sure, hiring Megan Fox as April O'Neil was a fairly obvious choice, considering her connection to producer Michael Bay. But Will Arnett was a fun pick to play April's cameraman and rival Vernon Fenwick, and Danny Woodburn and William Fichtner were intriguing additions as well.
The latest star to join the cast was Whoopi Goldberg, another pretty unexpected name. It wasn't immediately obvious whom she'd be playing, but we now have word that her character will also be connected to the Channel 6 News team. Hit the jump to find out who she is.
Burne was sort of the J. Jonah Jameson figure of the TMNT universe. He often blamed them for crimes they didn't commit, but nevertheless allowed April to report on the Turtles' heroism. We don't know yet how Bernadette might differ from Burne — other than the change in gender and ethnicity, that is — but I'd guess that the anti-Turtle bias will remain intact.
Goldberg's casting was recently revealed when the actress was spotted walking around on set with a big, fluffy wig. The cover-up makes it tough to see the rest of her costume, but it looks like she might be wearing business-appropriate (or rather news-station-boss-appropriate) attire underneath.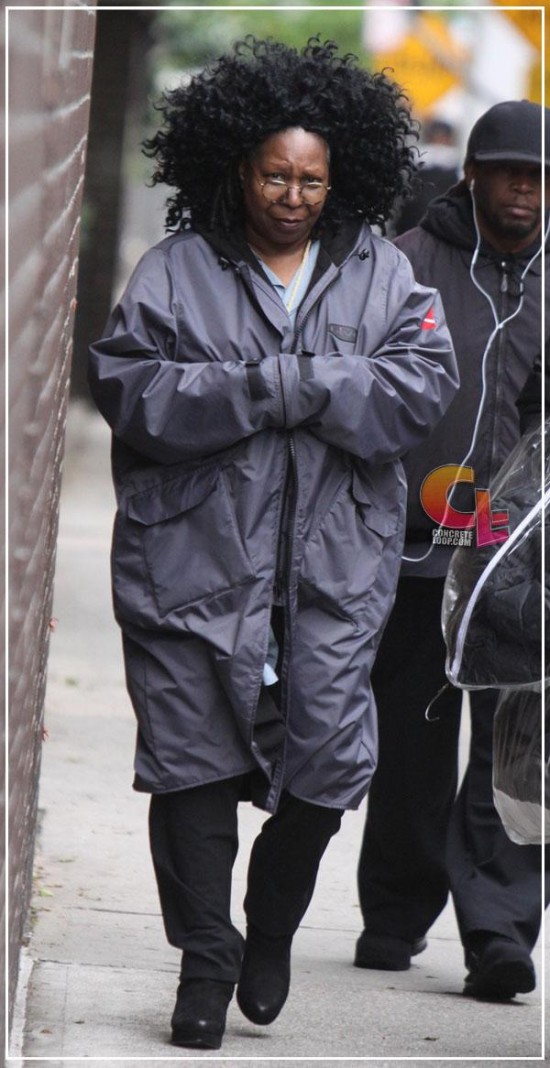 [via Concrete Loop]
Aside from the kinda random mix named above, the cast also includes Alan Ritchson as Raphael, Pete Ploszek as Leonardo, Noel Fisher as Michaelangelo, and Jeremy Howard as Donatello. Woodburn plays the Turtles' mentor Splinter, while Fichtner is rumored to be playing Shredder. Teenage Mutant Ninja Turtles is shooting now for a June 6, 2014 release.