'Monsters University' Final Trailer: Welcome To The School Of Scaring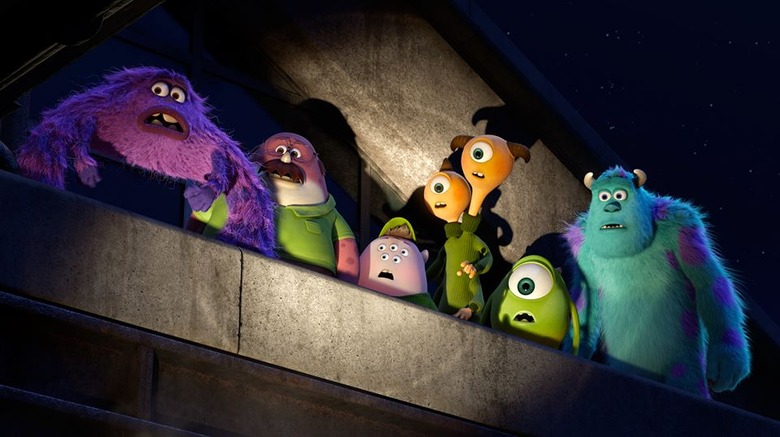 As college kids across the country toss their mortarboards into the air, the bright-eyed freshmen of Monsters University are just now getting ready to arrive on campus and hit the books. And this year's new class includes future Monsters, Inc. co-workers Mike (voiced by Billy Crystal) and Sulley (voiced by John Goodman).
With three weeks to go until the release date, Disney has now revealed the final trailer for the Pixar prequel. This promo's a little heavier on the plot, with a fair amount of new footage. Watch it after the jump.
If you're at all familiar with Monsters, Inc., there shouldn't be much mystery as to what eventually becomes of these two. But the journey there could be a lot of fun, especially if this film pulls off that special Pixar blend of heart and humor. If nothing else, at least we know this movie will look damn gorgeous. I adore that colorful cast of monster characters.
Steve Buscemi, Frank Oz, John Krasinski, Nathan Fillion, Aubrey Plaza, Helen Mirren, Charlie Day, Alfred Molina, Sean Hayes, and Bobby Moynihan also lend their voices to the movie. Dan Scanlon directs. Monsters University opens June 21.
Ever since college-bound Mike Wazowski (voice of Billy Crystal) was a little monster, he has dreamed of becoming a Scarer—and he knows better than anyone that the best Scarers come from Monsters University (MU). But during his first semester at MU, Mike's plans are derailed when he crosses paths with hotshot James P. Sullivan, "Sulley" (voice of John Goodman), a natural-born Scarer. The pair's out-of-control competitive spirit gets them both kicked out of the University's elite Scare Program. To make matters worse, they realize they will have to work together, along with an odd bunch of misfit monsters, if they ever hope to make things right.