'Man Of Steel' Director Zack Snyder Producing Animated 75th Anniversary Superman Short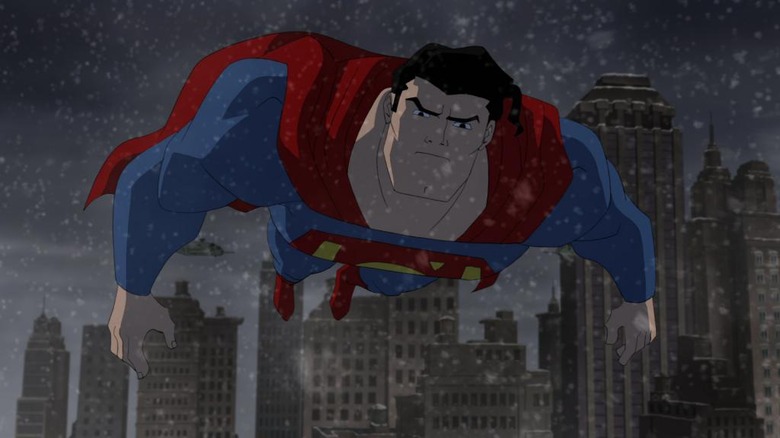 2013 is Superman's 75th anniversary, and while Zack Snyder's Man of Steel is the high-profile centerpiece of DC and Warner Bros.' celebration/promotion of the character, it is by no means the only Superman presence this year. DC is using a Superman anniversary logo company-wide this year on projects related to the character, for  starters. And Snyder is producing a new animated short that will trace the development of the character though his many years of existence.
Better yet, Snyder is working with Bruce Timm (Batman: The Animated Series, Justice League) on the short, which will be premiered in animatic form at Comic Con before the full version debuts later this year.
THR reports that the short was designed as:
one continuous shot, without edits, that's an homage to the Man of Steel and his many iterations over the past 75 years: Max Fleischer's cartoons, on-screen portrayals by George Reeves and Christopher Reeve, iconic versions drawn by artists Wayne Boring, Curt Swan and Neal Adams, on up through Henry Cavill's interpretation in Man of Steel.
Sounds like a great concept for the 2-minnute short. Also working on the project is Man of Steel storyboard artist Jay Oliva, and naturally DC's Geoff Johns and Mike Carlin and WB Animation's Peter Girardi are providing input.