Grumpy Cat Is Getting Her Own Movie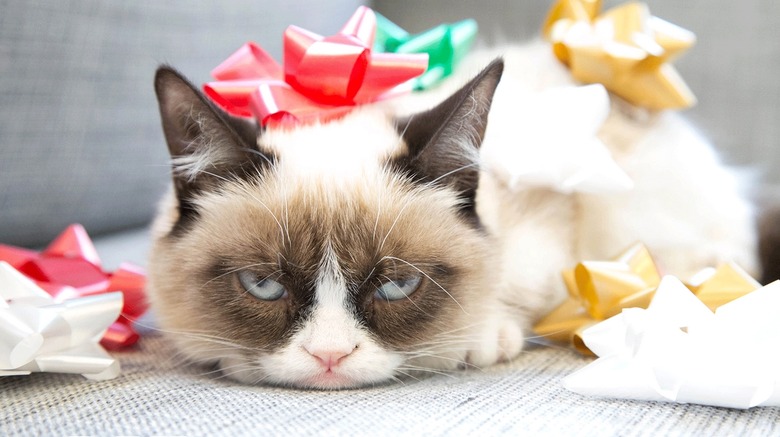 Plenty of cinephiles have bemoaned the lack of creativity in Hollywood nowadays, but it's not entirely justified. The industry is still plenty creative when it comes to digging up unusual source materal. Just a couple weeks ago, we got word of a movie project based on a chain restaurant. Today, someone else has announced plans to craft a picture based on Tardar Sauce a.k.a. Grumpy Cat, the feline Internet star. Hit the jump to find out what the producers have planned.
Since her endearingly cranky face first went viral in 2012, Grumpy Cat has become a bona fide Internet celebrity. The one-year-old cat has starred in a Friskies ad campaign, appeared on shows like Today, Good Morning America, and Anderson Cooper Live, attended SXSW Interactive as a featured star, and won BuzzFeed's Meme of the Year Webby award. Licensed Grumpy Cat merchandise is available in stores, and a Grumpy Cat book is due in stores this fall.
Deadline quotes Garner talking up Grumpy Cat's family-friendly appeal. "This started off as a picture of a cat, but rare is an image that evokes that much comedy," he said of his star. "You read all of the memes and the comments, and one is funnier than the next. We think we can build a big family comedy around this character." In theory, that actually makes some sense. In practice, however, Garner's track record doesn't inspire much hope — his recent releases include Here Comes the Boom, Jack and Jill, and Zookeeper.