This Week In Trailers: Blood, Populaire, Young And Beautiful (Jeune Et Jolie), National Theater Live: The Audience, Wara No Tate (Shield Of Straw)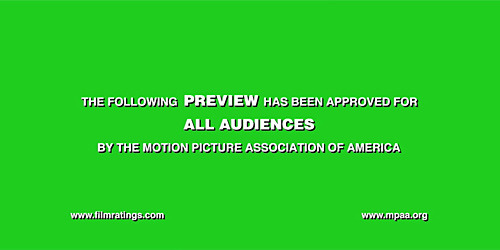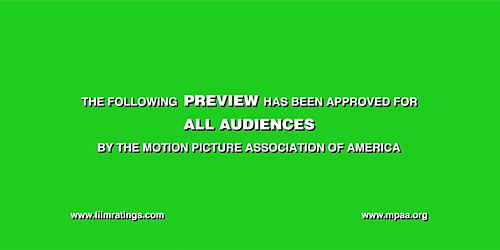 Trailers are an under-appreciated art form insofar that many times they're seen as vehicles for showing footage, explaining films away, or showing their hand about what moviegoers can expect. Foreign, domestic, independent, big budget: What better way to hone your skills as a thoughtful moviegoer than by deconstructing these little pieces of advertising? This week we get excited about a typewriter, hunt down a killer for a little dough, feel dirty looking at the screen, watch some cops cry and watch a play in action.Populaire Trailer
First of all, forget the director.
His name is Régis Roinsard and he's kind of inconsequential to this whole discussion. I'm more interested in the producing power of those who were involved with The Artist and The Concert (more people really should check out this 3 star gem) who made this film as the trailer so triumphantly proclaims. There's something so wonderfully twee about a movie that concerns typing and has a pretty ridiculous plot but excels simply because of its cuteness.
I'm not sure exactly what makes this such a charmer, as you can guess where things are going relatively easy, but there's something to be said about breezy fare if it's got enough heart to see things through. Cute doesn't have to be flimsy and I like the chances with this one.
Blood TrailerNick Murphy's The Awakening was middling but this looks like a decent enough thriller. With a plot that seems awfully tired and busted there's at least enough momentum to keep things moving with a tale that deals with cops and a dirty secret that, surprise surprise, could tear everyone apart. I'm confused by what I'm supposed to believe is the crux of the film, and reading the film's synopsis doesn't help make sense of what happens either, but I'm sort of wrapped up in the drama that seems to punctuate moments of hysterical crying.
No matter, though, as the direction seems capable enough to carry this for 90+ minutes. With the level of talent on display and the number of times people look pensive and emotional I might actually think this is worth a buck at ye ol' Redbox.
Young and Beautiful (Jeune et Jolie) TrailerFrançois Ozon, when last we caught up with this director, was pushing a film about a kid who wrote salty fiction.
Now, though, we have a story about a girl who talks salty and is a lurid trollop. Honestly, it's interesting as a premise but I couldn't help but feel a little pervy just watching this all the way to the end. Yeah, she's a callgirl but as soon as she mentions how she thinks of things at school I felt an uneasiness that we were back to the 1980's. Angel this isn't, but it kind of has those same tones and inappropriateness. I didn't know how I was supposed to feel by the end of this, still don't, but it's an intriguing premise when you consider that this is going to be a movie about a girl who shouldn't be up to what she's doing. Again, pervy.
Wara No Tate (Shield of Straw) Trailer
Um, yeah.
Takashi Miike has a way with big ideas but knows how to turn high concept into thrilling art. What's on display in this trailer seems easy enough to understand (someone offers a lot of money to have a guy killed so it's game on) but what makes it interesting is how this trailer draws out the suspense. Who cares about whether this bad guy is going to get popped at the end, the trailer is more concerned about who can trust whom in a game of cat and mouse with a prisoner. There's something reassuring about a movie that has only the most basic of intentions but I'm thrilled at the prospect of a cat and mouse kind of flick that just wants to entertain. Here's to hoping, though, that they have no intention of using the music that's embedded in the background. Yeesh.National Theater Live: The Audience Trailer
I'm a fan of director Stephen Daldry's Billy Elliot.
His directorial choices since then are dodgy, The Hours being the closest thing I've enjoyed as much as Elliot, and really took a bad turn with Extremely Loud & Incredibly Close. That said, though this looks phenomenal. And, with writer Peter Morgan at the help of this play, who wouldn't be off their rocker in total anticipation of this?
There's something to be said about the waning power of theaters but, screw 3D, this is the reason to be excited to go to the multiplex again. I'm thrilled at Helen Mirren reprising Queen Elizabeth II and the trailer captures the right elements to get people in a lather. The pull-quotes are tastefully peppered in there, the narrative is established quite straight forwardly, and the value proposition that's made is more than enough to say why this is really an event that needs to be seen on a big screen. It's limiting to know that plays like this are happening all the time with no way to see them but this is the reason why one night events are a great reason to be thrilled about the possibilities of what you can see at the theater.
Nota bene: If you have any suggestions of trailers to possibly be included in this column, even have a trailer of your own to pitch, please let me know by sending me a note at Christopher_Stipp@yahoo.com or look me up via Twitter at @Stipp
In case you missed them, here are the other trailers we covered at /Film this week: