Pixar And Disney Set Release Dates For Untitled Films Through 2018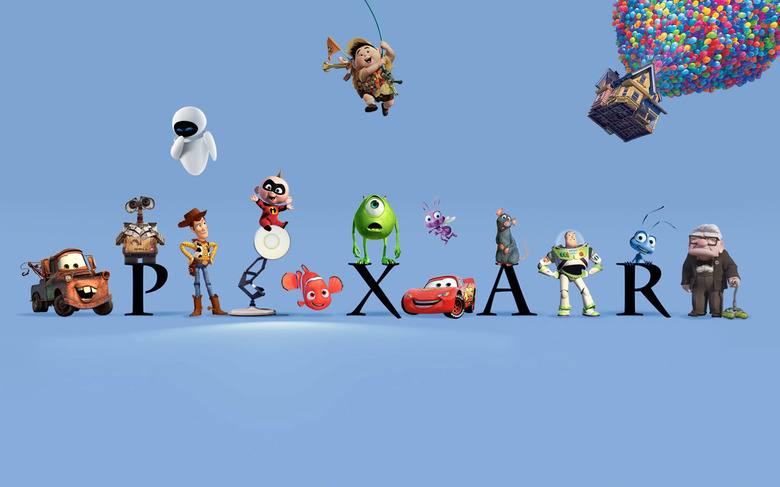 Not much to go on just yet, but Disney and Pixar have set release dates for untitled animated films through 2018. Expect to see new Pixar movies on June 17, 2016, June 16, 2017, November 22, 2017 and June 15, 2018. Additionally, Disney Animation has locked up the dates March 4, 2016,  November 23, 2016, March 9, 2018 and November 21, 2018. 
The titled films Pixar currently has on the schedule are Monsters University out June 21, Bob Peterson's The Good Dinosaur out May 30, 2014, Pete Docter's Inside Out set for release June 15, 2015 and Andrew Stanton's Finding Dory, the sequel to Finding Nemo, out November 25, 2015. The 2016 release date is likely Lee Unkrich's still-untitled Día de los Muertos film. And after that is probably at least one more major sequel.
Disney's upcoming animated films are Planes on August 9, Frozen on November 27, and Big Hero 6 on November 7, 2014. Beyond that, we don't know. But with two Pixar films in 2015 and 2017, it seems Disney Animation is getting a brief respite in those years. Not that Disney won't have enough live action work in 2015 already. (Star Wars Episode VII, The Avengers 2, Pirates of the Caribbean 5, Ant-Man, etc.)
If more information is released on this, we'll update this post. But for now, feel free to speculate below. [ERCBoxOffice]