'Three Days To Kill' Starring Kevin Costner Scheduled For February 2014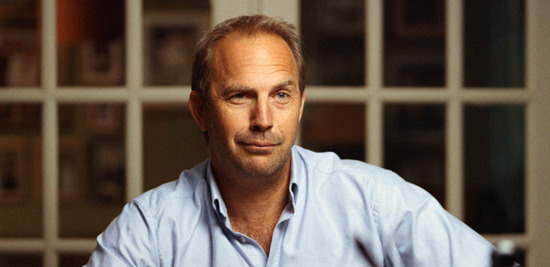 The world has been on pins and needles waiting for the answer to one question: When will we see the next McG theatrical feature? The answer is February 14, 2014. Three Days to Kill, directed by McG, co-written by Luc Besson and starring Kevin Costner, Hailee Steinfeld, Amber Heard and Connie Nielsen, has just been picked up by Relativity and slotted on the calendar. Read about the plot and more below.
We'd heard about the project for sometime but this new release date solidifies that production will start soon. Here's the official press release:
Relativity announced today that it will distribute the currently titled Three Days to Kill in the U.S. on February 14th, 2014. The film is directed by McG (This Means War, Terminator Salvation), written by Luc Besson and Adi Hasak and stars Kevin Costner (Man of Steel, Jack Ryan) Hailee Steinfeld (True Grit), Amber Heard (Paranoia) and Connie Nielsen (Boss). EuropaCorp's Luc Besson and Virginie Besson-Silla and Adi Hasak and Relativity's CEO Ryan Kavanaugh are producing. Relativity's President, Tucker Tooley, will executive produce.
In this distinctive action-thriller, Kevin Costner plays an elite government hit man who after receiving news that he has a terminal disease, decides to give up his high stakes life to finally build a relationship with his estranged wife and daughter, whom he's previously kept at arm's length to keep out of danger. But when his agency offers him an experimental, potentially life-saving drug in exchange for one last mission, it's an offer he can't refuse – even if it means juggling his two toughest assignments yet: going after the world's most ruthless terrorist and caring for his daughter for the first time in ten years while his wife is out of town.
Tooley said: "EuropaCorp is a tremendous partner for Relativity and we are excited to continue building our relationship. McG, Kevin Costner and the entire team have done an incredible job of bringing Luc and Adi's script to the big screen."
This films furthers the co-financing and co-production relationship between EuropaCorp and Relativity, which the two companies recently announced will be extended for an additional slate of films. The original deal also includes Besson's comedic action film Malavita in theatres September 20th, 2013.