Theme Park Bits: 'The Simpsons' Springfield Expanding, Interactive 'Transformers,' Real 'Resident Evil Plus 'Mickey And The Magical Map'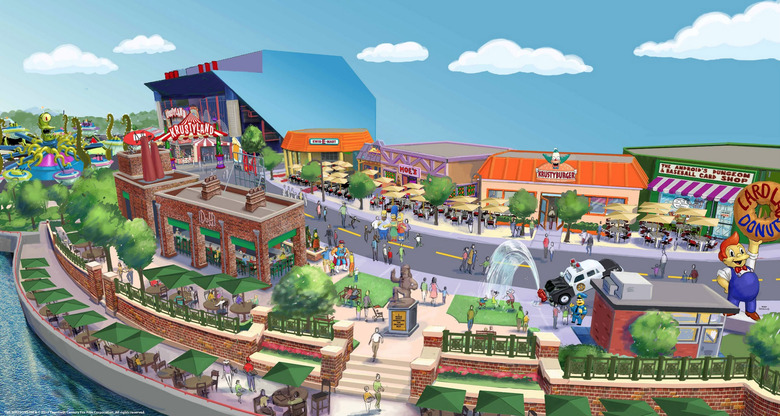 Universal theme parks all over the globe have some impressive improvements happening soon, plus Disneyland reveals a brand new stage show. Read about the following in this edition of Theme Park Bits.
Universal Orlando is expanding its Springfield area around The Simpsons Ride with several iconic locations.
Another Universal Studio location will let you actually shoot zombies, as in Resident Evil.
Interactive, talking Transformers Optimus Prime and Megatron are now at Universal Hollywood.
Watch the full video of the brand new Disneyland stage show, Mickey and the Magical Map.
One of the biggest running jokes in two decades of The Simpsons is that no one knows where Springfield is located. The closest you'll probably get, now, is Orlando, Florida. Universal Orlando is expanding the area around The Simpsons Ride to include a brand new ride, Kang & Kodos' Twirl 'n' Hurl, as well as numerous iconic locations from the show: Moe's Tavern, Duff Brewery, the Kwik-E-Mart and many more. Inside the Magic has the skinny on the expansion, which happens later this summer. Head there for photos and you can watch this video.
Another Universal Resort is offering a much more adult theme park experience for a limited time. Kotaku reports Resident Evil the Real will open this summer at Universal Studios Japan. Fans will be given a fake gun with a limited amount of ammo and set out in a haunted house, trying to kill zombies and save the world from the deadly virus. It's basically a live video game. Do you think something like this could open in America on this scale? (There are smaller Halloween events in various cities that have done events somewhat like this.)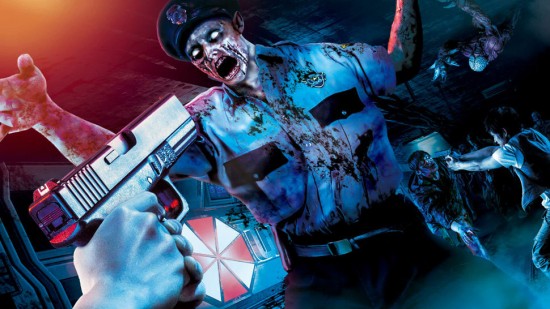 Transformers The Ride 3D has been a big hit at Universal Studios Hollywood, and has its own Orlando expansion coming soon. Hollywood has just added a new wrinkle to the experience too, adding interactive, talking versions of Optimus Prime and Megatron to the ride. Inside the Magic posted videos to show examples of the characters. Here's just one of them:
Finally, a brand new stage show debuts at Disneyland called Mickey and the Magical Map. Inside the Magic has the full show online, or you can head to the site to read more about it...and not spoil the full experience.