John C. Reilly Could Be Joining The 'Guardians Of The Galaxy'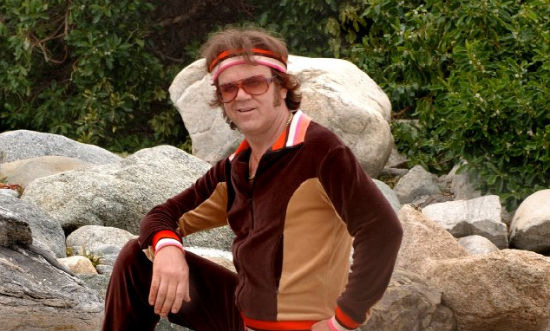 What Clark Gregg is to The Avengers, John C. Reilly could soon be to the Guardians of the Galaxy. HitFix is reporting the Oscar-nominated actor known for roles in Boogie Nights, Chicago and Step Brothers has been offered the role of Rhomann Dey in James Gunn's 2014 cosmic Marvel team-up movie. The role is basically a human go-between for the Guardians (Chris Pratt, Dave Bautista, Zoe Saldana and more to be announced) and S.H.I.E.L.D. back on Earth. Plus, if you know the comics, he might have a little superhero in his future too.
The HitFix piece is very upfront in saying "They've made an offer" to the actor and "if he comes aboard, it's a big commitment." Apparently the Dey role also has a colleague and Marvel is out to actors like Hugh Laurie, Alan Rickman and Ken Watanabe for the part.
The article goes on to reveal a bunch more about the film too, running down the current cast, saying Saldana isn't 100% committed, explaining how Rocket Raccoon and Wal Russ are being introduced, and revealing exactly who actors like Michael Rooker and Lee Pace play.
The rest of the article contains potential spoilers for Guardians of the Galaxy.
Apparently, Rooker is Yondu, the film's man bad guy. (Thanos does reportedly play a role but he's not the primary opposition in this film). Pace is also playing a villain but he might flip and become a good guy, setting up a spin-off movie. HitFix hypothesizes he could be Nova or Adam Warlock.
Finally, back to Reilly, the character he's up for – Rhomann Dey – isn't human in the comics, and that might end up being the case in this film too. Another reveal setting up future films. Again that's not confirmed, just a rumor, but an enticing one if an actor of his stature is to join the Marvel Cinematic Universe.
What do you think about the developments on Guardians of the Galaxy?