Amanda Seyfried Boards Noah Baumbach's 'While We're Young'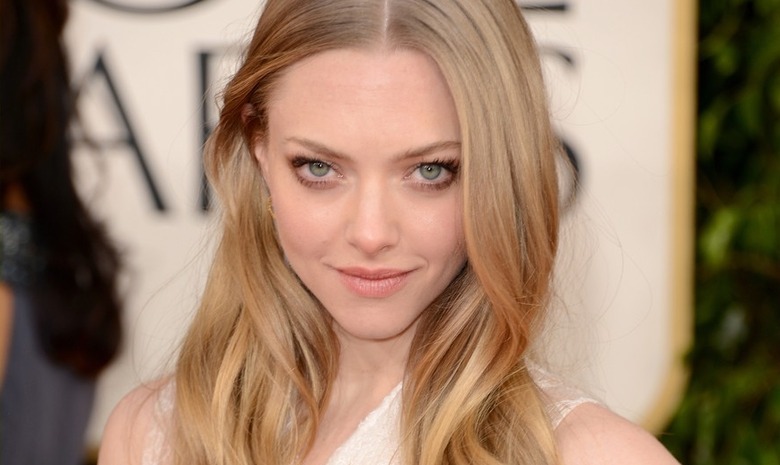 Frances Ha is earning rave reviews in its limited rollout, but Noah Baumbach isn't about to rest on his laurels. Instead, he's already busy getting his ducks in a row for his next directorial effort, While We're Young.Ben Stiller, Naomi Watts, and Adam Driver are already set to star in the film, and now Baumbach is rounding out the lead quartet with Amanda Seyfried. The Les Miserables actress started moving in on the role several weeks ago and has since entered final negotiations. Hit the jump for plot and character details.
Stiller and Watts will play a 40something married couple that becomes friendly with a 20something couple, played by Driver and Seyfried. The younger duo are free-spirited creative types, as evidenced by the fact that Seyfried's character spends her time making homemade ice cream. Inspired by their approach to life, the older pair start to loosen up.
Seyfried is coming off of performances in Les Miserables and The Big Wedding, and has tons of other projects coming down the pipeline. She voices the lead in this weekend's Epic, and has Lovelace due to hit in the near future. Currently, she's filming Seth MacFarlane's cowboy comedy A Million Ways to Die in the West.
Baumbach, meanwhile, is putting the finishing touches on an untitled follow-up to Frances Ha that also stars Gerwig. No release date has been announced for While We're Young, but we can probably look for it sometime in 2014 or so. Scott Rudin and Eli Bush are producing.
[Source: TheWrap]