Steven Soderbergh Will Produce And Direct Cinemax Series 'The Knick'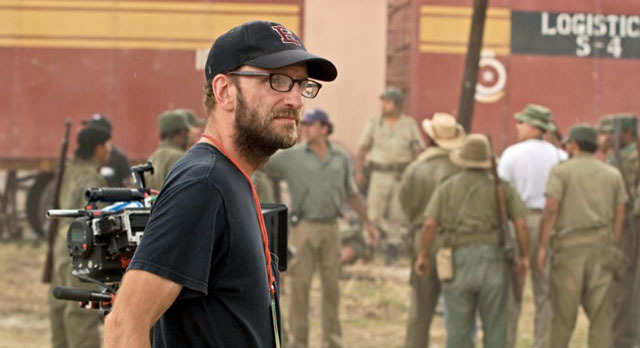 Discussions of Steven Soderbergh's "retirement" hadn't gone on very long before the writer/producer/director clarified that he was really moving away from feature films, not necessarily from working in moving images. Television projects have been on the table, and he's talked about a couple. (Info on The Sot-Weed Factor is here, for example.)
Now there's a new one: a Cinemax series called The Knick, which Soderbergh's will produce and direct, with Clive Owen starring. The show is "a period series set in New York in 1900," with a ten-episode commitment from the channel. Soderbergh will direct all ten episodes, which depict working life in a hospital before the development of modern medical practices.
Deadline reports the deal, and describes the basics:
The setting: downtown New York in 1900, a tumultuous time of massive change and great progress. The series centers around the groundbreaking surgeons, nurses and staff at Knickerbocker Hospital, who are pushing the bounds of medicine in a time of astonishingly high mortality rates and zero antibiotics.
Frankly, that sounds pretty great. We know hospitals are great settings for drama, but in this case there's also the exoticism of seeing how things work without all the trappings of modern medicine — or even of things that we now take for granted as baseline safety procedures. Soderbergh has talked about wanting to explore new ways to present narratives in visual media, as well, and perhaps he'll have some freedom to really play with The Knick.