VOTD: 'Return Of The Jedi' 30th Anniversary Documentary By Kyle Newman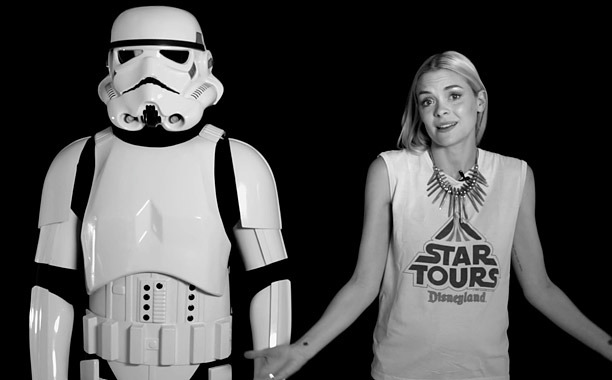 Thirty years ago this Saturday, the Star Wars trilogy came to an end. Return of the Jedi hit theaters May 25, 1983 with the kind of hype and anticipation that's become almost standard for big movies. In 1983, however, it was not. Fans were rabid to find out the fates of Luke Skywalker, Han Solo, Princess Leia and Darth Vader with most assuming it would be the last time we'd see these characters on screen. The film went on to gross $252 million that summer, making it the number one movie of the year.
So much has changed since then. We've seen three new Star Wars movies, we're on the eve of seeing many more, and the film itself has seen some major changes. (Jedi Rocks, the Ewok song, the addition of Hayden Christensen.) Something that hasn't changed is our memories of Return of the Jedi.
One of the biggest Star Wars fans in Hollywood, Fanboys director Kyle Newman, put together a short documentary about those memories. It's called The Return of Return of the Jedi: 30 Years and Counting. Featuring interviews with Kevin Smith, Seth Green, Chris Hardwick, Jaime King, Topher Grace, Fall Out Boy, Eli Roth and Jason Mewes, the film originally played at the Entertainment Weekly Capetown Film Festival to raucous applause and, now, it's finally online. 
Entertainment Weekly has the video which, unfortunately, is not embeddable. But click the below image to head to the source, and enjoy. It's a funny, fun look back at a classic film.