Superhero Bits: Agents Of S.H.I.E.L.D., Avengers 2, Man Of Steel, Captain America: The Winter Soldier, Fantastic Four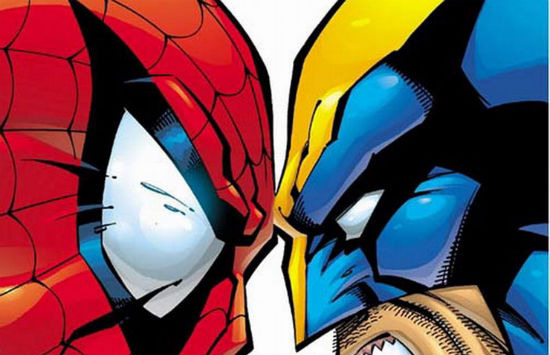 Is it possible that Wolverine and Spider-Man could appear on Marvel's Agents of S.H.I.E.L.D.? How did Michael B. Jordan react when asked about Fantastic Four, on camera? Did a Cleveland reporter get a huge scoop about The Avengers 2 on the set of Captain America: The Winter Soldier? Want to see a video of a stunt from that set? Is Conan O'Brien excited about Man of Steel? Which day has been officially dubbed Man of Steel day? Read about all this and more in today's Superhero Bits.
Empire asked Michael B. Jordan about being in Fantastic Four and he seemed pretty excited about it.The New York Times has a great article on Zack Snyder and Man of Steel.
Heard around the set: next avengers movie features Black Panther, Quicksilver and the Scarlet Witch. Sounds right. #CleFilms

— mikesang (@mikesang) May 21, 2013
This Cleveland area reporter is covering Captain America The Winter Soldier, and might have let something slip. Thanks to CBM.
WYKC (cia CBM) posted this video of an explosion during filming of Captain America: The Winter Soldier.Toby Jones spoke to Superhero Hype about returning in Captain America: The Winter Soldier:
All I can say about it is that I was pleased to be brought back. I thought I might be–because you'd know better than I do–but Zola finds a way to defeat time and you won't be disappointed with the way that's been treated in the film, that's what I would say.
Here's a track from the Man of Steel score called "Flight," via CBM.
According to this io9 article, Spider-Man and Wolverine could, technically, appear in Marvel's Agents of S.H.I.E.L.D. because Sony and Fox don't own the TV rights to each character, just the movie rights.
Due to the amount of graphics and images included in Superhero Bits, we have to split this post over TWO pages. Click the link above to continue to the second page of Superhero Bits.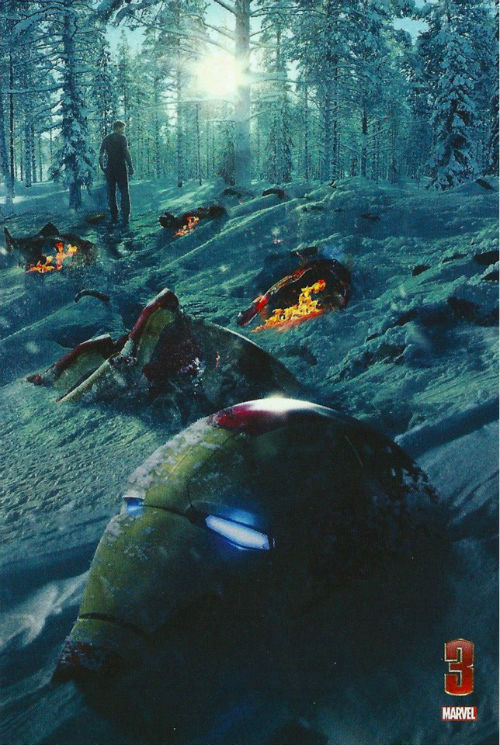 Comic Book Movie posted some unused Iron Man 3 posters. Not sure where they got them but they look legit.
Pre-production has begun on a documentary about Roger Corman's Fantastic Four film.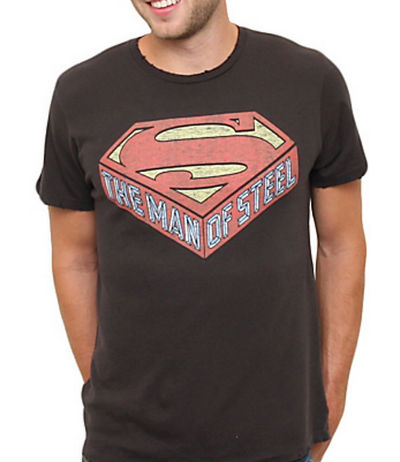 Junk Food Clothing has an impressive cache of superhero themed t-shirt, including some Man of Steel themed ones.We Love Fine has some great shirts too, including several that would be perfect for Agents of S.H.I.E.L.D.Conan O'Brien records a reaction to watching the new Man of Steel video.Newsnet5.com reports a local car deal sold 40 used cars to the production of Captain America: The Winter Soldier. Thanks to CBM.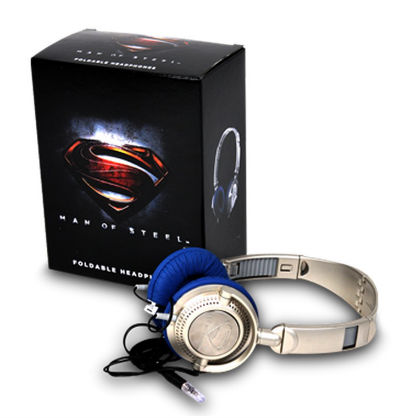 Be a true Man of Steel with these...headphones?
June 12 has been dubbed Man of Steel Day.