'Man Of Steel' Trailer #4: General Zod Rains Terror On A Global Scale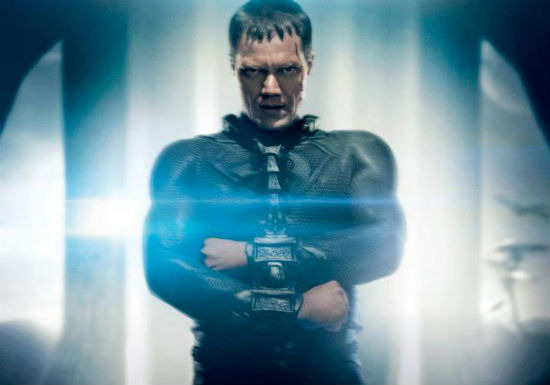 We all thought there was no way a trailer could top the last one director Zack Snyder provided us for Man of Steel. At three minutes, even its length was epic. And the action it showed was pure, ass-kicking Superman.
The latest trailer (number four, if you count the teasers as one) is shorter than the previous one but, somehow jam-packed with even more spectacle. That's thanks in large part to the menacing threats of General Zod. He's ready to reign hell on the Planet Earth if they don't give up Kal-El, and this trailer proves he means serious business. City-destroying, genocide-starting, skull-crushing business.
Here's the fourth trailer for Man of Steel. If you're already sold on the film, you may want to avoid this because there are definitely some spoilers in this.
What do you think? Is this trailer better than the last one? What's the most surprising shot?
Man of Steel opens June 14, starring Henry Cavill, Amy Adams, Laurence Fishburne, Diane Lane, Kevin Costner, Michael Shannon, Antje Traue, Russell Crowe, Harry Lennix and Christopher Meloni.