Steven Spielberg Working With Microsoft On Live-Action 'Halo' TV Series [Updated]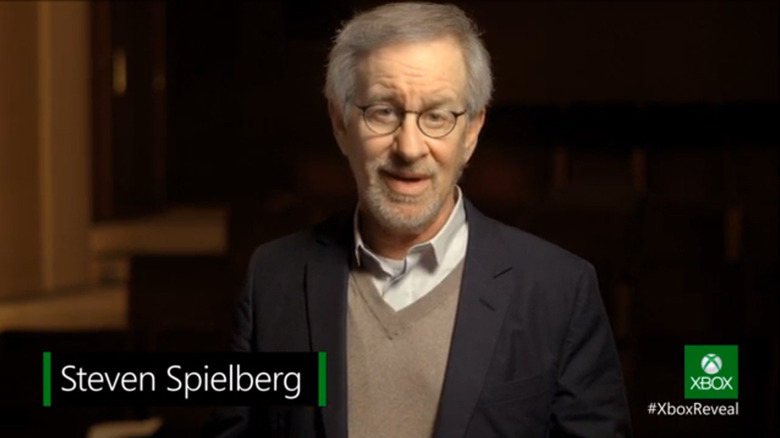 Microsoft is announcing the new Xbox, called Xbox One, right now, and is promoting the box as an all-in-one home entertainment solution. As part of the hardware announcement, the company has been touting new ways to interact with television, gaming, and other content. We've known that Xbox Live has been planning to move into some of the original TV space that Netflix has been doing, and now we know what the vehicle will be: a live-action Halo TV series, with involvement from Steven Spielberg.
Nancy Tellem, former CBS producer and now overseeing Xbox Entertainment Studios, said "Until now ,the TV viewing experience has been a one way street for the viewer. But now that's about to change."
That led to the announcement that 343 Industries and Spielberg are working together on Hal0. Presumably the show will be exclusive to Xbox Live, and we know that it will be an expensive, "premium" series. We have no more details at this point, but will update as soon as we do.
For now, this tweet from the official Xbox account says that Spielberg will direct:
Variety, meanwhile says that Spielberg is producing, with no mention of him as director. (In fact, that tweet seems to be wrong.)Update: A further Variety piece says that the show will debut via Xbox Live, which we had assumed. Other projects are in development, too, and Tellem wants to launch some by the end of the year, just after the retail release of the Xbox One. As for what will happen after these shows air on XBL, the possibilities are open. Disc release is likely, but they could be licensed to other channels/providers as well.
Other potential projects from Xbox Entertainment Studios include "alternative fare like reality and gameshows, sports and other live events."