'The Lone Ranger' Trailer #4: The Rise Of An American Hero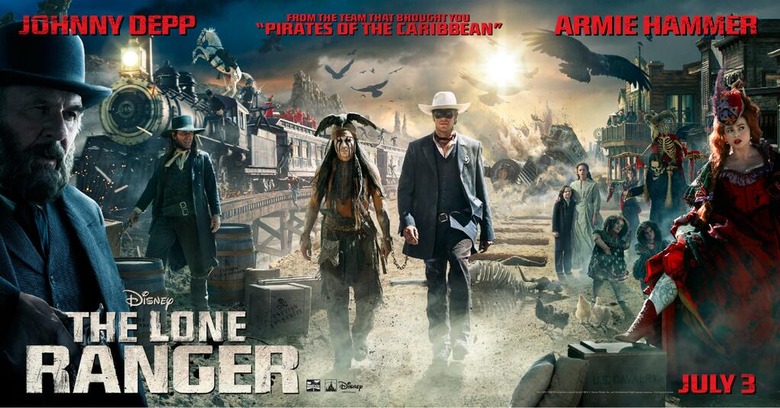 Disney's The Lone Ranger is a summer film punctuated with a huge question mark. On the one hand, it's from director Gore Verbinski, producer Jerry Bruckheimer and star Johnny Depp, a proven triumvirate of Hollywood magic, and the trailers have certainly shown spectacle on the grandest scale. Then there's the fact it's based on a property many of today's kids have never heard of and set in a genre that rarely resonates with younger, Disney centric audiences. It could either be a hit on the scale of Pirates of the Caribbean or a disappointment like John Carter. The jury is out.
The final trailer certainly helps the first argument, compacting insane effects and funny character beats into a compact 100 seconds. The Lone Ranger opens July 3; check it out below.
Thanks to Apple for the latest trailer for The Lone Ranger
We'll have much more from the cast and crew of The Lone Ranger in the coming weeks. For now, what do you think of the latest trailer?
From producer Jerry Bruckheimer and director Gore Verbinski, the filmmaking team behind the blockbuster "Pirates of the Caribbean" franchise, comes Disney/Jerry Bruckheimer Films' "The Lone Ranger," a thrilling adventure infused with action and humor, in which the famed masked hero is brought to life through new eyes. Native American spirit warrior Tonto (Johnny Depp) recounts the untold tales that transformed John Reid (Armie Hammer), a man of the law, into a legend of justice–taking the audience on a runaway train of epic surprises and humorous friction as the two unlikely heroes must learn to work together and fight against greed and corruption.