Remake Bits: 'Sympathy For Mr. Vengeance,' 'Poltergeist' Plot, 'Seven Samurai' Hints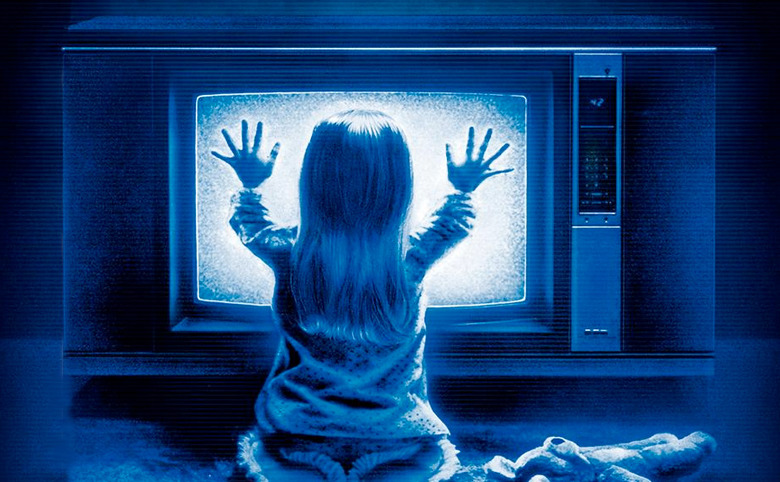 The three thematically-related films in Park Chan-Wook's so-called Vengeance Trilogy helped the director gain worldwide attention. The series' middle chapter, Oldboy, is the film that really elevated Park's status, and it has already been remade. (Spike Lee's version of Oldboy opens in October.) The third "Vengeance" film, Sympathy For Lady Vengeance, has also been optioned for a remake, with Charlize Theron producing and possibly starring as a woman who enacts a complex, patient plan to exact revenge.
But the first film in the loose trilogy, Sympathy For Mr. Vengeance, has so far escaped remake efforts. Now Silver Reel and Lotus Entertainment have partnered with di Bonaventura Pictures and CJ Entertainment to make an English-language version. There is an extensive set of producers on the film, but no writer, director, or cast at this point. The key person to pay attention to might be di Bonaventura, who is a producer on the Transformers, G.I. Joe, and Red film series.
The original film followed a deaf-mute factory worker who goes to extreme lengths to help his sister attain a kidney transplant, and who is drawn into a complex web of crime and revenge plots as a result. Deadline says the remake follows " two men who are bound by their common sense of loss and headed on a collision course of revenge," which could certainly describe the original plot. Some details will almost certainly change, however.
After the break, details emerge about the Poltergeist remake that will be directed by Gil Kenan (Monster House), and there's a shred of info about the possible Seven Samurai remake.
Bloody Disgusting reports some details of the Poltergeist remake script, by David Lindsay-Abaire. It doesn't sound like a straight re-do of the original film. Rather, it features a family headed by a guy named Eric Bowen. He loses his job, after which he and his family "relocate to a new town to start anew. His daughter, Madison, is abducted, making him truly understand what's important in life: family. In the new version, Eric's wife, Amy, can communicate with the dead."
There are more changes, too, with some of the established "ghost busting" characters being remade. Carrigan Burke is the host of the "Haunted House Cleaners" TV series, and his ex-wife Dr. Brooke Powell, "a parapsychologist at a local university," also factors in. Powell and a team of other academics "investigate the supernatural events surrounding the disappearance of the Bowen girl."
I'll be happy to see many new elements in this Poltergeist; attempting to recreate the family of the original film would be foolish, and so even if the name remains the same, new concepts are welcome.
Finally, a brief note about the possible Seven Samurai remake. In an article about the Crouching Tiger, Hidden Dragon sequel, which was featured in a panel discussion at Cannes, Deadline mentions the film. But the line is really a tease: "Noting that Martin Scorsese helped him get rights to Kurosawa's Seven Samurai, Weinstein enlisted both Yen and Yuen Wo Ping to at least have a conversation with him about it." That seems to say that Yen and Yuen were approached for the film, but there is no conclusive word on further work.
We'd heard, in 2011, that Scott Mann would direct the film. It's been a long time since we heard more than that, and it might be longer before any further details come out.