Seth MacFarlane Won't Host 2014 Oscars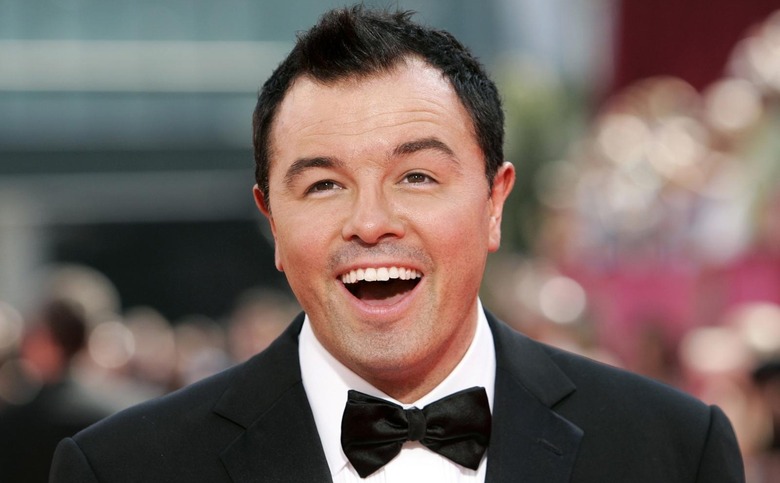 Seth MacFarlane's performance as Oscar host drew polarized reactions, but it was a proven success in at least one respect. The Family Guy funnyman managed to boost the ratings among audiences in general and younger viewers in particular, just as the Academy had hoped.
The organization was so happy with how things turned out, in fact, that they got producers Craig Zadan and Neil Meron back on board for next year's festivities. Naturally, talk that MacFarlane could also return sprung up shortly afterward. However, MacFarlane has now spoken up (again) to say he will not host again — though he has one idea about who should replace him. Hit the jump to read his comments.
Unfortunately for him, though, it looks like AMPAS have no choice but to switch hosts once again. MacFarlane revealed his decision via Twitter.
If the fact that MacFarlane was offered the job isn't much of a surprise, nor is his decision to pass. Just two days after the 85th Awards, MacFarlane nixed the idea of returning for the 86th Awards. He also told press before the event that his busy schedule likely wouldn't allow him to do it again. And his calendar is, if anything, more crowded than ever. He's currently putting together the comedy Western A Million Ways to Die in the West, and has a Ted sequel lined up beyond that.