'Angry Birds' Movie Adds 'Simpsons' Screenwriter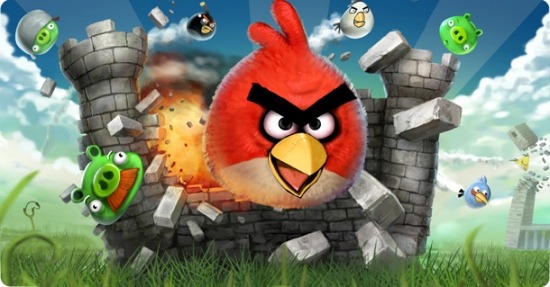 Like a bird slingshotting into a pig-inhabited pile of bricks, Rovio Entertainment's Angry Birds movie is picking up speed. Just a few days after Sony Pictures stepped up to distribute the film, Emmy-winning writer/producer Jon Vitti has been hired to script it. In addition, Catherine Winder has just stepped up to produce. Hit the jump to get all the details.
Winder is a former Lucasfilm Animation and Fox Animation exec whose resume includes MTV's Æon Flux, Cartoon Network's Star Wars: The Clone Wars, and the Ice Age movies. She'll team with producer John Cohen (Despicable Me) and executive producer David Maisel (formerly of Marvel Studios) on Angry Birds.
"I'm thrilled to have Jon and Catherine joining the project," Cohen said of the new hires. "Jon is one of the funniest writers I know, and we're looking forward to working with him to bring the birds and pigs to life on the big screen. Catherine is a fantastic producer, with over 20 years of film and television experience, and I'm very excited to have her as a part of our filmmaking team."
Angry Birds is one of those projects that makes perfect sense from a marketing perspective, but not much from a creative one. The game has been downloaded over a billion times in total, and has remained popular enough to move sales of Angry Birds-branded candy, toys, apparel.
But the plot of the game is paper-thin — good enough as a setup for a mobile game, sure, but nowhere near rich enough to sustain a full-length feature. Fortunately for Vitti, he's still got a good amount of time to figure out how to pad it out. Sony has the film set for release on July 1, 2016.