Superhero Bits: Amazing Spider-Man 2, Jeremy Renner, Justice League, Man Of Steel, Batman: Arkham Origins
Want to see some hilarious footage from the set of The Amazing Spider-Man 2? Has Marvel commented on the rumor of Jeremy Renner being out of The Avengers 2? What is Warner Bros. doing to possibly tease the upcoming Justice League movie? Will Kevin Conroy be back for Batman: Arkham Origins? Which comic creator dropped some new nuggets about Guardians of the Galaxy? Read answers to all these questions, and more, in today's Superhero Bits.
Day 73. The Future. pic.twitter.com/aTvdjd5bWL

— Marc Webb (@MarcW) May 19, 2013
Marc Webb's latest tweet from the set of Amazing Spider-Man 2 is ominous.Variety reports Warner Bros. has begun to sell a bunch of Justice League merchandise in Target stores, possibly aiming at an upcoming movie.
While shooting The Amazing Spider-Man 2 in Chinatown, Andrew Garfield took a minute to shoot hoops with some kids. Thanks to Comic Book Movie.
Marvel Studios released a statement to Perez Hilton that Jeremy Renner will be back as Hawkeye in upcoming Marvel movies, refuting a rumor from last week.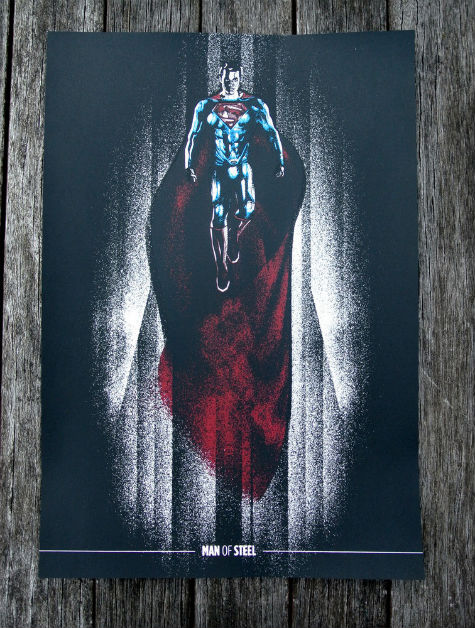 Blurppy has the info on this beautiful piece of Man of Steel art by Luke Butlands.Kevin Conroy will be back as the voice of Batman in Batman: Arkham Origins.
Peter Dinklage and Bryan Singer talking X-Men: Days of Future Past.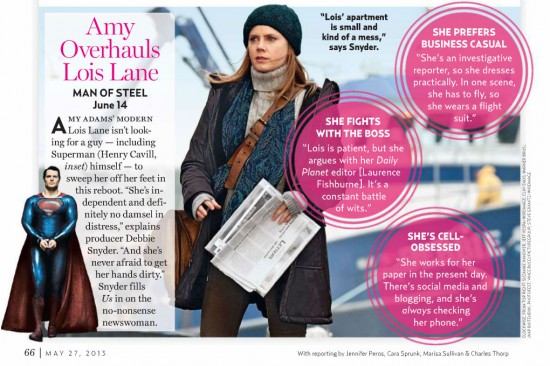 Amy Adams as Lois Lane is profiled in US Weekly.Jim Starlin, the creator of Thanos, spoke at a recent comic convention and dished on his character being in Guardians of the Galaxy and his distaste for Marvel movies. Comic Book has the info.
Due to the amount of graphics and images included in Superhero Bits, we have to split this post over TWO pages. Click the link above to continue to the second page of Superhero Bits.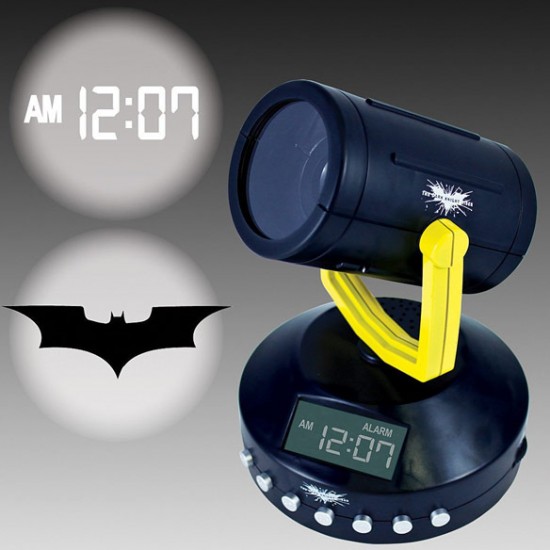 Geek Alerts has a Bat Signal alarm clock.
The Greater Cleveland Film Commission (via CBM) posted on all the street closings as Captain America: The Winter Soldier roles into town.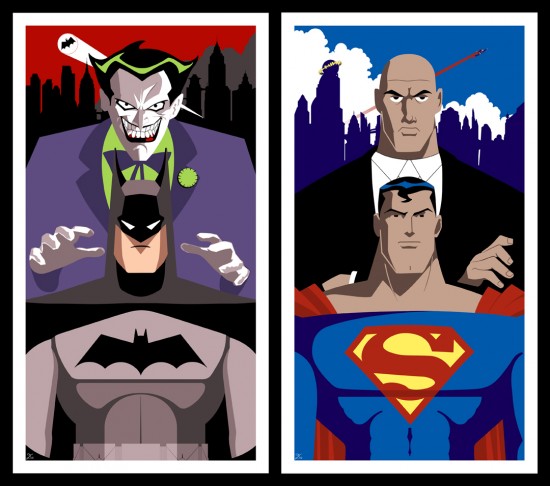 Jacob Bills has created these two pieces, called Public Enemies, for the upcoming Hero Complex Gallery Arch Nemesis show in Los Angeles this week. They'll be sold as a matching set in an edition of 60. We'll have more info later this week.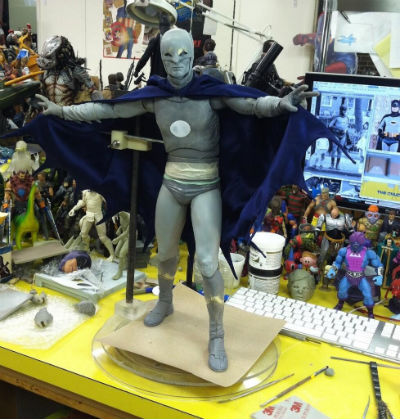 Super Punch posted some images of NECA's upcoming 14 inch Adam West Batman.
THE FINAL BIT IS A MINOR SPOILER FOR THE AMAZING SPIDER-MAN 2.
3.
2.
1.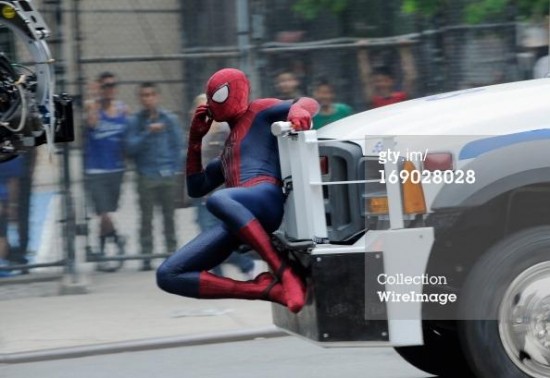 Comic Book Movie found some Getty Images of a new scene in The Amazing Spider-Man 2.