'Dexter' TV Trailer: The Beginning Of The End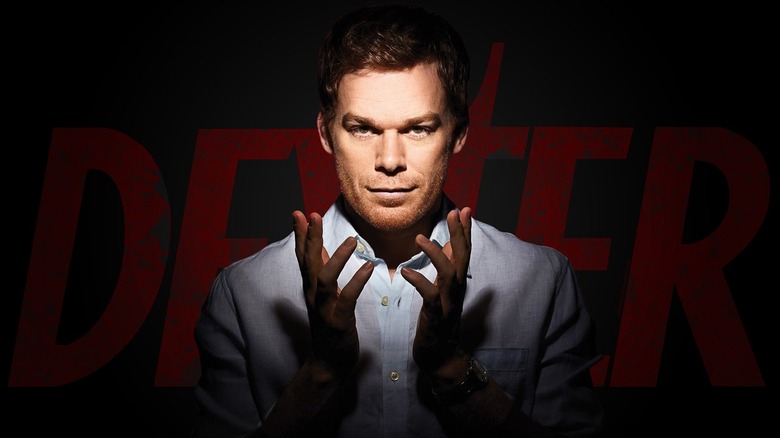 Early in the first full-length trailer for Dexter Season 8, our favorite serial killer (Michael C. Hall) notes with pleasure that the events of the Season 7 finale solved all of his problems. But as the rest of the promo shows, he's won't be sitting pretty for long.
In fact, with Deb (Jennifer Carpenter) spiraling downward and a formidable new foe coming up on the horizon, he may be in hotter water than ever before. And this being the final season, there's no guarantee he'll make it out alive this time. Check out the trailer plus a new poster after the jump.
It's tough to say who poses the bigger threat to Dexter right now. Charlotte Rampling's character, neuropsychiatrist Evelyn Vogel, seems too sharp not to notice that there's something off about Dexter — and since she specializes in sociopaths like him, she may be able to outsmart him.
Deb, meanwhile, looks pretty intent on destroying herself with sex and drugs at the moment. But if she manages to scrape herself together long enough to do something about her evil brother, she could deal him some serious damage. And the poster suggests it may just come to that.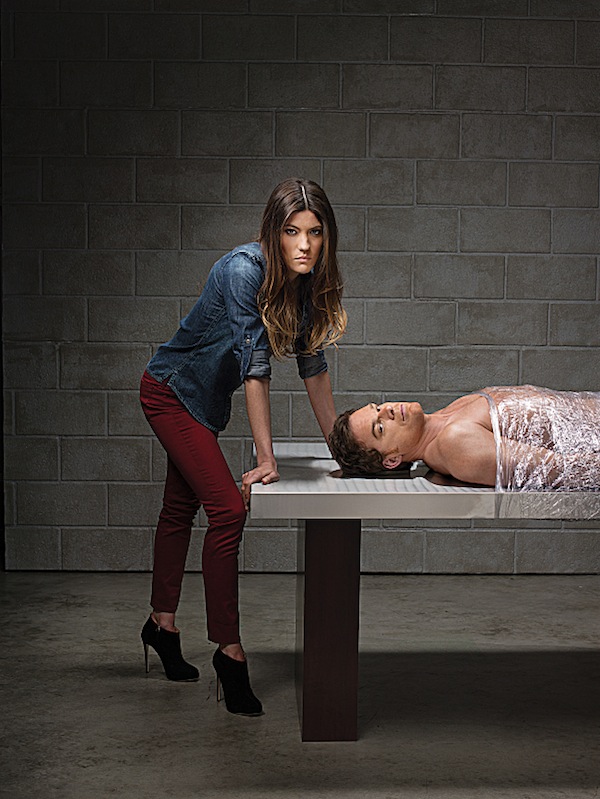 Or, who knows, it could be someone else entirely who brings about his demise. Lord knows there are plenty of potential threats. In addition to the returning regulars from seasons past, Sean Patrick Flanery, Nick Gomez, Rhys Coiro, Julian Sands, Kenny Johnson, Bethany Joy Lenz, and Darri Ingolfsson will also appear on the series this year.
Whatever the case, I'm sure there'll be tons of blood and tears and drama before it's all over. Dexter Season 8 premieres Sunday, June 30 at 9 PM on Showtime.