'Zombieland' TV Pilot Dropped By Amazon; Creator Cites Fan Hate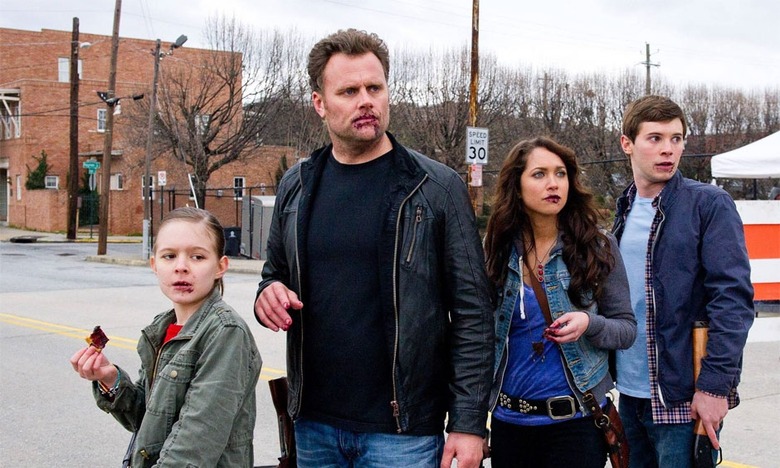 Zombieland started as a TV pitch, became a movie, went back to a TV format and is now dead. The TV pilot, which premiered on Amazon last month, has been officially axed by the streaming service, ending a rollercoaster ride for the creators and fans of the franchise who'd been clamoring for a follow-up. Franchise creators Rhett Reese and Paul Wernick wrote and directed the pilot which featured the same humor, violence and characters and as the movie, but with less recognizable actors.
Reese took to Twitter to voice his displeasure with the show's dismissal, suggesting Zombieland fans "hated it out of existence." Read more below.
The news of the show's end broke Thursday night, hat tip to Bloody Disgusting, then Reese took to Twitter:
Our Zombieland series will not be moving forward on Amazon. Sad for everyone involved.

— Rhett Reese (@RhettReese) May 17, 2013
I'll never understand the vehement hate the pilot received from die-hard Zombieland fans. You guys successfully hated it out of existence.

— Rhett Reese (@RhettReese) May 17, 2013
Anyway, we did our best, and we're very proud of our team.

— Rhett Reese (@RhettReese) May 17, 2013
To be honest, I didn't follow any of the aforementioned Zombieland fan hate. I kind of blindly assumed the show had a fan base, a great familiar premise, a new, less demanding outlet, and would get picked up. Obviously, that was all way off base. For those who watched the show, is Reese warranted here? Was it so different from the movie we all know and love that fans crushed it? Or was the quality simply not up to par?
Another question that must now be discussed is if this officially kills a Zombieland 2? The project has always had the support of everyone involved, but it also launched Reese/Wernick and director Ruben Fleisher to such heights their returns have never been certain. The fall back was always, "Oh, we'll just continue this with a TV show." Now, with the pilot bombing so bad, one would think Sony would be very wary of picking up the franchise. Do you agree?