The CW's Wonder Woman Series 'Amazon' Still Moving Forward, With 'Heroes' Scribe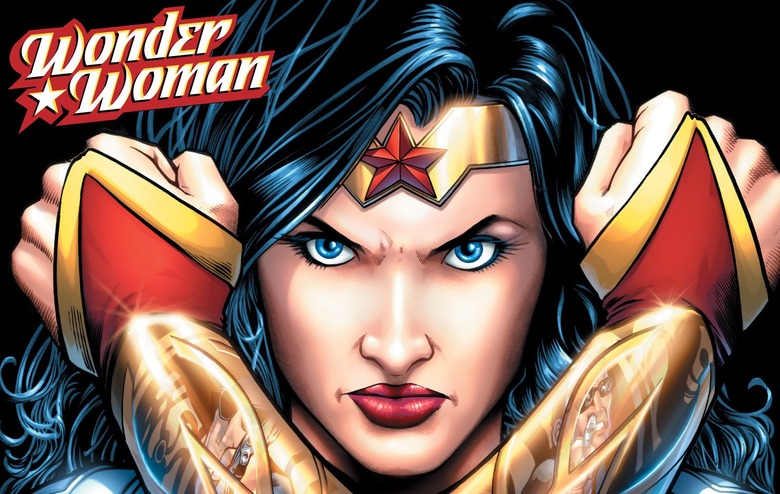 Wonder Woman has had an absurdly difficult time making it to the screen, but as long as she remains a pop culture icon there will always be someone, somewhere, trying to make it happen. Right now, that someone is The CW.
Last year, the network began developing Amazon, a Smallville-style origin story around the DC heroine. While the first script, by Allan Heinberg, didn't pass muster with network brass, The CW is now taking another shot with Heroes writer Aron Eli Coleite. Hopefully this will be the guy who succeeds where so, so many others have failed. Hit the jump for more details.
It is being redeveloped. We're waiting for the script to come in. We have not seen it yet. We are preparing to pilot it off-cycle should the script be what we want it to be. We do not want to produce something that doesn't work for that particular character."
Because Amazon's success hinges so heavily on finding the right lead, the show got an early start on the casting process last fall. However, The CW hit the brakes this January. Since then, the network has decided to drop Heinberg and move forward with Coleite, whose resume includes Heroes and the Marvel Comics series Ultimate X-Men.
While it's nice to hear that The CW is trying to get the character right, rather than just throwing her onscreen as fast as possible, the delay hasn't exactly been an encouraging sign for a character who's been notoriously difficult to adapt. "It is the trickiest of all the DC characters to get done," Pedowitz acknowledged. Indeed, we've seen the likes of Joss Whedon and David E. Kelley try to bring her to life to no avail.
More recently, Nicolas Winding Refn has also talked about taking a crack at her, though he now concedes that it'll probably never happen. Instead, he's scratching the strong female hero itch with the TV series Barbarella. "My reasons for doing Barbarella really came from the notion that I'd probably never get to do Wonder Woman," he explained to the NYT. "The closest thing to that is Barbarella."
If Coleite can make it happen, though, the female-skewing, genre-loving The CW seems like a good home for warrior princess. She should fit right in alongside Arrow, based on Wonder Woman's Justice League teammate Green Arrow.
[Source: HitFix]