'The ABCs Of Death 2' Recruits Directors Bill Plympton, Rodney Ascher, And Sion Sono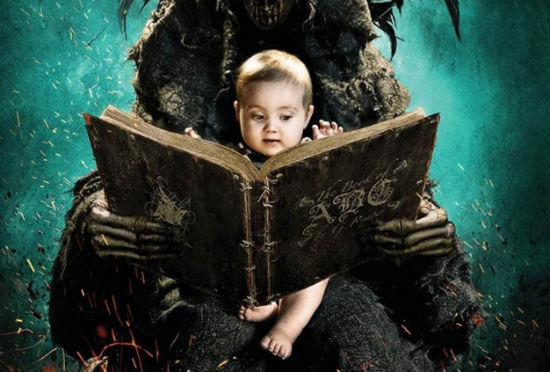 The horror anthology V/H/S did well enough that a sequel went into production pretty fast, and you can already see the red-band trailer for V/H/S/2 from Magnet. Now another Magnet-released anthology, The ABCs of Death, is also going to be followed by a sequel.
The hook for The ABCs of Death was that the film featured 25 directors (and a 26th crowd-sourced entry) making short films based around a single letter. The sequel will take the same approach, and as with the first film the hook isn't the concept, but the people bringing it to life. The new crew includes animator Bill Plympton, Day of the Beast and The Last Circus director Álex de la Iglesia, and Room 237 director Rodney Ascher. More participants in the gruesome sequel are listed below.
With a collection of just over two dozen directors, the filmmaker lineup in the first film was relatively diverse. This time, the group of directors represents a few more styles than simple horror
It includes:
Erik Matti, from the Philippines, whose film On The Job debuts in Cannes' Directors' Fortnight
Lancelot Imasuen, a big presence in Nigerian "Nollywood" cinema
Lithuanians Kristina Buozyte and Bruno Samper, who made the excellent sci-fi film Vanishing Waves
Sion Sono (Cold Fish)
Vincenzo Natali (Splice, Cube)
Larry Fessenden (The Last Winter)
Marcus Dunstan (The Collection)
Julien Maury and Alexandre Bustillo (Inside, Livid)
E.L. Katz, whose film Cheap Thrills was one of the best entries at this year's SXSW
Twins Jen and Sylvia Soska, whose American Mary played well at Fantastic Fest last year
Aharon Keshales and Navot Papushado (Rabies, Big Bad Wolves)
Julian Gilbey (A Lonely Place To Die)
Dennison Ramalho (Ninjas, Love For Mother Only)
Jerome Sable (The Legend Of Beaver Dam)
Animator Robert Morgan (Bobby Yeah)
While making the original film, each director had a $5,000 budget to craft their segment. We don't know if that will be increased at all for this second installment. Creator Ant Timpson again produces, with Tim League of Drafthouse Films.
Additional directors will be announced this summer.