John Slattery's Feature Directing Debut Is 'God's Pocket,' Starring Philip Seymour Hoffman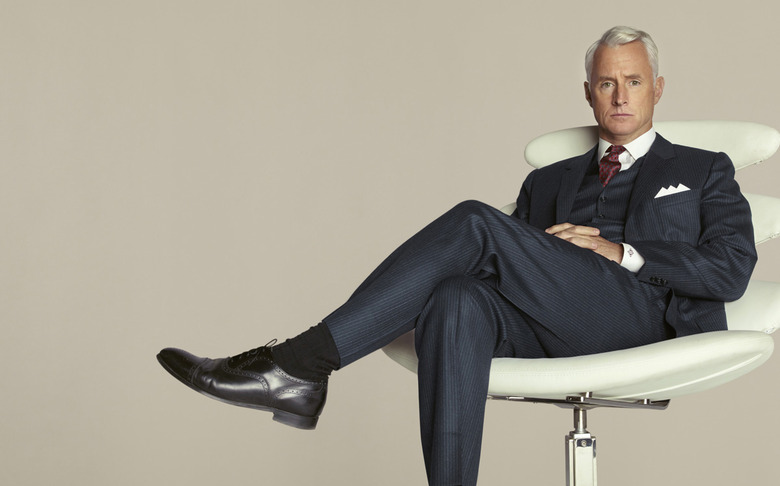 Earlier this week I joked that, after Sunday's episode of Mad Men, I wouldn't be surprised if John Slattery (who directed the episode) was picked to make his feature directing debut with Fifty Shades of Grey.
As it turns out, the Cannes market this week does bring news of Slattery making his first feature film, and it will almost certainly be a much better thing than Fifty Shades. (Which, jokes aside, I'm very glad he's not making.)
The film is God's Pocket, adapted from Pete Dexter's novel of the same name. Slattery co-wrote with Alex Metcalf, and the production has lined up a killer cast: Philip Seymour Hoffman will star (and produce), and Richard Jenkins, Christina Hendricks and John Turturro are co-starring.
Variety explains the story:
Set in a blue-collar neighborhood of God's Pocket, the lead character tries to cover up his stepson's death in a construction accident. When a local columnist comes sniffing around for the truth, things go from bad to worse.
Here's an alternative description, of the novel:
Young Leon Hubbard was arrogant and near psychotic. So when he was killed on a South Philadelphia construction site, everyone who knew him wanted to bury the bad news with the body. All, that is, except two–Leon's mother and the local columnist for the common man.
I hope Turturro is playing the columnist, just to bring him back around to Barton Fink. Regardless, the cast and material mean I'll be waiting for this one.