Bradley Cooper To Star In 'Chef' (But Not Jon Favreau's 'Chef')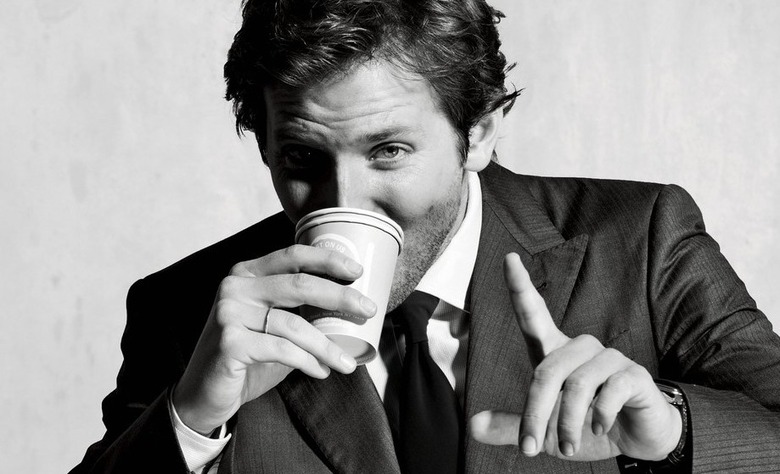 There's a showdown brewing in the kitchen. Years ago, David Fincher was attached to direct a film called Chef. His version never happened, but John Wells, whose film adaptation of Osage: Orange County just debuted a trailer, is going to make the movie from the script by Steven Knight. The Weinstein Company is behind the film, and they've just landed Bradley Cooper as the star. Good job, guys!
But while that Chef was floundering, before Wells and Cooper came on, Jon Favreau wrote his own indie called Chef, and has recruited actors like Robert Downey Jr. and Sofia Vergara (and possibly Scarlett Johansson) to join him. He plans to shoot the film this summer.
So who gets the title? The film that had it first, or the movie that shoots first? How about the one with the more powerful lawyers?
Deadline reports that Sony has served Favreau's production with a cease-and-desist over the title. Before the Weinsteins had it, the almost-Fincher Chef was a Sony thing, and Sony cleared the titles Chef and The Chef with the MPAA. So they're playing like they've got the rights. And even though Downey is among the most powerful guys in Hollywood right now, Favreau's movie will probably end up changing its title.
Couldn't TWC have just asked? (Maybe they did; we don't know all the background details.)
The John Wells version of Chef will feature Cooper as "a Paris chef named Adam Jones, who destroys his wunderkind status in a blaze of decadence and out of control behavior. He cleans up and returns to Paris sober, determined to redeem himself by spearheading a top restaurant that can gain three Michelin stars." The rest of the cast isn't set, but Cooper will help firm things up. Michelle Williams and Marion Cotillard are rumored as possible co-stars, and Omar Sy may land a large role, too.
And then Favreau's film, which will see the director playing a top chef who loses his job, then tries to win back his family and reputation by starting a food truck. Actors like Downey and Johansson will be playing small supporting roles.