Michael Giacchino To Score 'Dawn Of The Planet Of The Apes'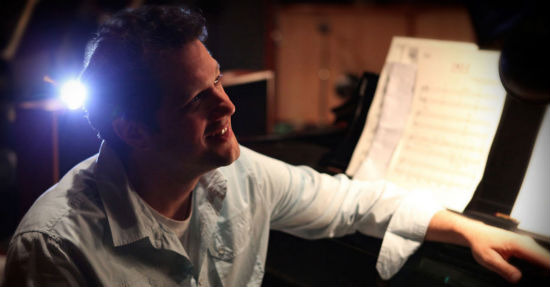 With Matt Reeves currently filming Dawn of the Planet of the Apes, it's time to fill in the post-production team. First and foremost, Reeves went back to his roots and got himself a composer named Michael Giacchino. You may have heard of the Oscar winner, who previously worked with Reeves on an underrated track for Cloverfield, as well as on Let Me In. Since the pair already have a relationship, it's not exactly a surprise they're working together once again. The welcome surprise is we'll get to hear Giacchino's spin on another storied franchise.
The composer himself broke the news on Twitter.
This is how I will dress when recording the score for Matt Reeves DAWN OF THE PLANET OF THE APES!... http://t.co/KIyn1ahy43

— Michael Giacchino (@m_giacchino) May 14, 2013


Dawn of the Planet of the Apes is the sequel to the 2011 film Rise of the Planet of the Apes, which was directed by Rupert Wyatt with music by Patrick Doyle. This new film takes place a few years after that as the conflict between the few surviving humans and a growing ape population comes to a head. Here's what the studio is currently saying:
A growing nation of genetically evolved apes led by Caesar is threatened by a band of human survivors of the devastating virus unleashed a decade earlier. They reach a fragile peace, but it proves short-lived, as both sides are brought to the brink of a war that will determine who will emerge as Earth's dominant species.
Dawn of the Planet of the Apes will open May 23, 2014.  It features Andy Serkis as Caesar, with appearances from Jason Clarke, Gary Oldman, Keri Russell,Toby Kebbell, Kodi Smit-McPhee, Enrique Murciano, Kirk Acevedo, and Judy Greer.