'Rapture-Palooza' Red-Band Trailer: "I'm Not Going To Let The Antichrist Steal My Girlfriend"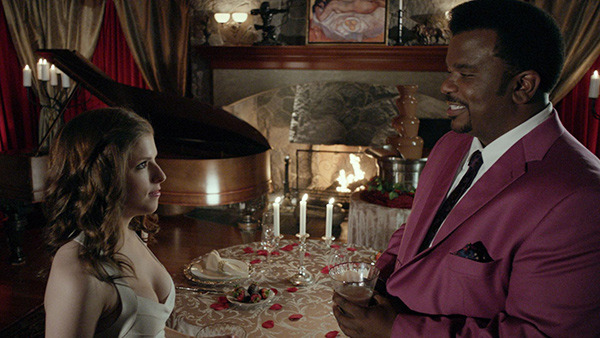 There are a whole lot of great people in Rapture-Palooza, written by Chris Matheson (Bill & Ted's Excellent Adventure) and directed by Paul Middleditch (Separation City). The film features Anna Kendrick and John Francis Daley as a young couple navigating the slightly hellish landscape of Earth after the Rapture. Craig Robinson is the Antichrist, and Rob Corddry, Rob Huebel, Paul Scheer, Thomas Lennon, Ana Gasteyer, John Michael Higgins, and Tyler Labine are on hand, too.
Like I said, a lot of great people... so we'll just pretend for a while that the film looks a lot better than this red-band trailer makes it out to be. Knowing that this was written by the guy who created Bill & Ted helps, and this trailer seems to be angling for some of that spirit, and the weirder moments of the Harold & Kumar movies, too. But a lot of Rapture-Palooza looks a bit like Birdemic, only with recognizable actors. That might be good; a lot of people seem to like Birdemic.
There's a lot of bad language in here, which is what earns the red-band status. Whether the language adds to the jokes is something we'll let you decide. (I do like the vulgar crow.)
Rapture-Palooza opens on June 7 in theaters and on VOD.
When the Apocalypse actually happens and a billion people are raptured up to heaven, Lindsey (Kendrick) and her boyfriend Ben (Daley) are left behind in suburban Seattle. The young couple try their best to lead a normal life surrounded by talking locusts, blood rain showers, and pot-smoking wraiths. But when the Anti-Christ (Robinson) makes his home base in their neighborhood, Lindsey finds herself the object of his affection. With the help of her family, friends, and a lawn-mowing zombie neighbor, the young couple set off to stop the Anti-Christ from taking her as his bride... and just maybe, saving the world in the process.