'Sleepy Hollow' TV Trailer: Eyes Will Roll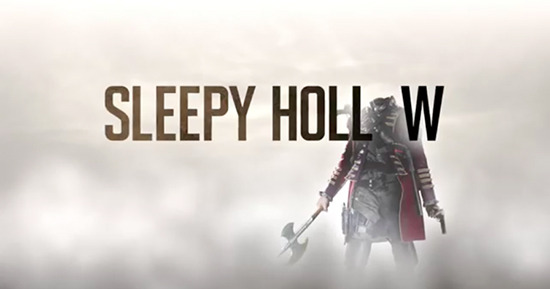 Each of the few times I've watched this Sleepy Hollow trailer, a new obvious influence comes to mind: Captain America, The Terminator, The X-Files, Demolition Man, and National Treasure are all in here, just for starters.
Alex Kurtzman and Roberto Orci are the "masterminds" behind this goofy Mad Libs in which Ichabod Crane was tasked by George Washington with killing one specific redcoat. This redcoat becomes the Headless Horseman — but not merely your run of the mill ghostly horseman. He's one of the Four Horsemen of the Apocalypse. This horseman is now running around modern America, and Ichabod Crane is reawakened to stop him.
Oh, and there's a "there's a Starbucks everywhere" joke. And Orlando Jones, and Clancy Brown. The whole thing is either going to be so ridiculous it transcends the total absurdity of the premise. Or, as the trailer below suggests, it might not.
Sleepy Hollow will premiere on Fox this fall.
Ichabod Crane wakes up from the throes of death 250 years in the future to find the world on the brink of destruction and learn he is humanity's only hope. From co-creators/executive producers Alex Kurtzman and Roberto Orci (the "Star Trek" and "Transformers" franchises, "Fringe") comes the adventure thriller SLEEPY HOLLOW. In this modern-day retelling of Washington Irving's classic, ICHABOD CRANE (Tom Mison, "Salmon Fishing in the Yemen") is resurrected and pulled two and a half centuries through time to find that the world is on the brink of destruction and that he is humanity's last hope, forcing him to team up with a contemporary police officer (Nicole Beharie, "Shame," "American Violet") to unravel a mystery that dates back to the founding fathers.